ESD Safeshield Shipping Boxes
ESD safeshield shipping boxes, which are used for transportation, are durable reusable boxes. The material they are made from dissipates static charges even at low humidity levels.
Sort by:
Price up
Price down
Name (A-Z)
Name (Z-A)
Popularity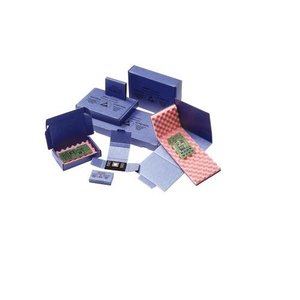 Safeshield Shipping Boxes Warmbier 5510.907
Safeshield shipping cardboard boxes for packing, stocking and shipping ESD-sensitive components. Size: 200 × 140 × 50 mm.