LED Light Music Controllers
Sort by:
Price up
Price down
Name (A-Z)
Name (Z-A)
Popularity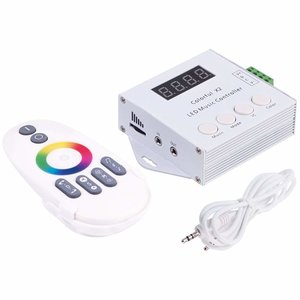 LED Digital Music Controller with Radio Remote Colorful X2 (WS2811, WS2812, WS2813, 5-24 V)
LED digital music controller with radio remote control for SMART strips (WS2812, WS2813). Maximum pixel number: 600.
Availability in stock:
EU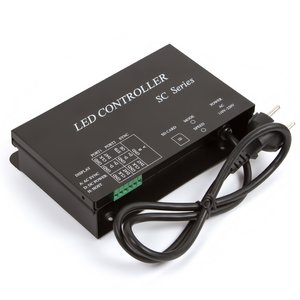 LED Music Controller H803SC
Special controller which enables the LEDs to play different effects depending on the rhythm and strength of music. Max. number of pixels: 4096.