Headband Magnifiers
Headband magnifiers are excellent helpers when reading and working with small objects. At their core, they fairly simple tools comprising a band to be worn around the head with magnifying lenses attached to the front. They have a multitude of uses ranging from medical purposes, creating art, machining jewelry, repairing watches etc.
Sort by:
Price up
Price down
Name (A-Z)
Name (Z-A)
Popularity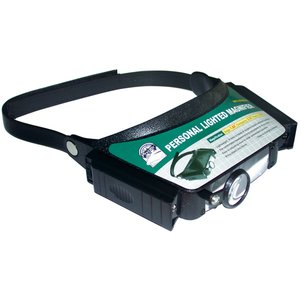 Personal Magnifier Pro'sKit 8PK-MA003N
Light weight.Frame is made of durable impact resistant material. The comfortable headband is fully adjustable to fit any size. Visor easily adjustable to most comfortable position.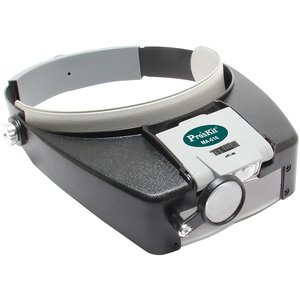 Headband Magnifier Pro'sKit MA-016
Operate or read at dim or dark place. Assemble or repair small fittings. Good for work such as carving, handcraft, sewing, Q.C and repairing engineer.