Solder Ovens
Sort by:
Price up
Price down
Name (A-Z)
Name (Z-A)
Popularity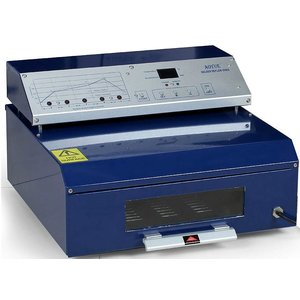 Programmable Reflow Oven AOYUE HHL3000
The Aoyue HHL3000 temperature control reflow oven is highly versatile equipment for preheating and reflowing SMT components and PCB.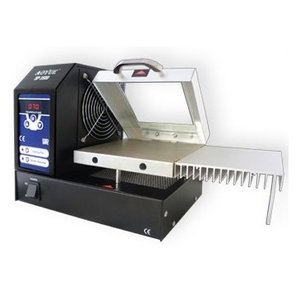 Hot Plate System AOYUE SP3500
Microprocessor-controlled hot plate soldering system with a built-in cooling fan and smoke absorber. Temperature range: 80°C - 380°C.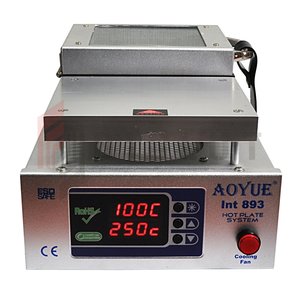 Reflow Oven AOYUE Int 893
Microprocessor-controlled reflow oven suitable for lead-free soldering with dual plate system for quick heating and cooling.