Developement and Testing Sets
Sort by:
Popularity down
Price up
Price down
Name (A-Z)
Name (Z-A)
Popularity down
No results found for your request.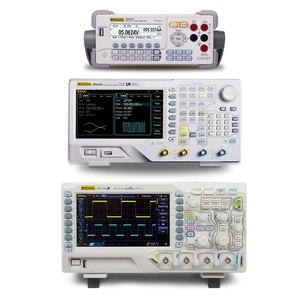 Developement and Testing Set RIGOL
ID: 856526
Availability in stock: HK
To develop and test instruments and devices you will need equipment such as a digital oscilloscope, arbitrary waveform/function generator and multimeter. We recommend the following models: RIGOL DS1104Z oscilloscope, RIGOL DM3058E multimeter and a RIGOL DG4102 function/arbitary waveform generator. When choosing these particular models you will get a 10% discount!