Torx Key Sets
Folding key sets with TORX bits, that comes in a convenient and compact cases.
Sort by:
Price up
Price down
Name (A-Z)
Name (Z-A)
Popularity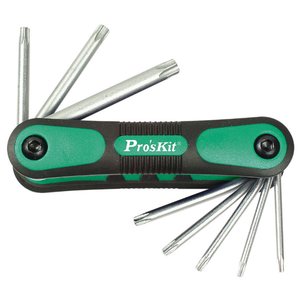 Screwdriver Set Pro'sKit HW-121L
Screwdriver HW-121L is equipped with torx tips.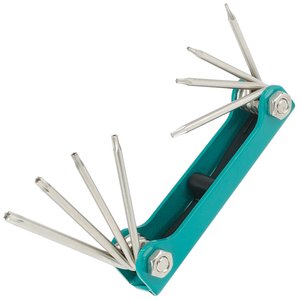 Folding Screwdriver Set Pro'sKit 8PK-021T (8 pcs.)
Nickel-plated and sand-blasted Pro'sKit screwdriver set with eight TORX-type bits.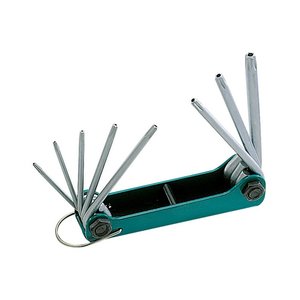 Folding Torx Key Set Pro'sKit 8PK-021L
Star keys T9H, T10H, T15H, T20H, T25H, T27H, T30H, T40H in an elegant pocket size case.