Tweezers Sets
Here you can find tweezers sets, which are used to work with small parts or in hard-to-reach places.
Sort by:
Price up
Price down
Name (A-Z)
Name (Z-A)
Popularity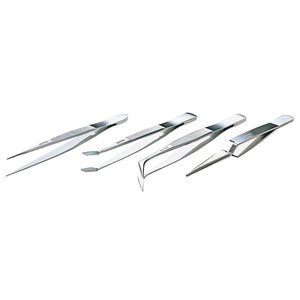 Tweezers Set Pro'sKit 808-389 (4 pcs.)
4 Different style stainless steel tweezers for every need. Includes one self-locking; ideal for picking up small components in hard to reach places, as well as component assembly one pc prototype boards. Non-magnetic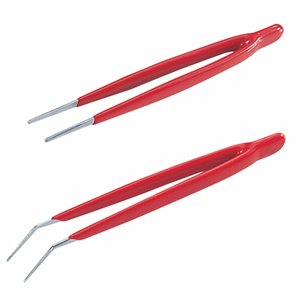 Tweezers Set Pro'sKit 908-T301 (2 pcs)
2 Pcs economic type tweezer with insulated coating handle. Non-magnetic.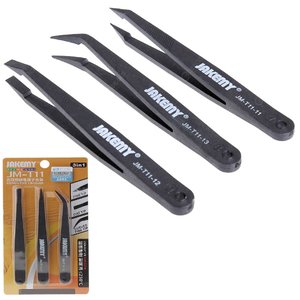 Anti-static Tweezers Kit JAKEMY JM-T11
The kit includes three tweezers: with a straight pointed tip, with a flat straight tip, and with a curved pointed tip. The tweezers are made of anti-static material.