Digital camera eyepiece 130UMD (1.3M pixels)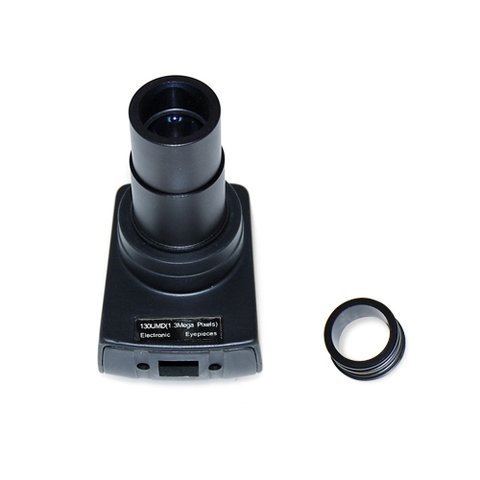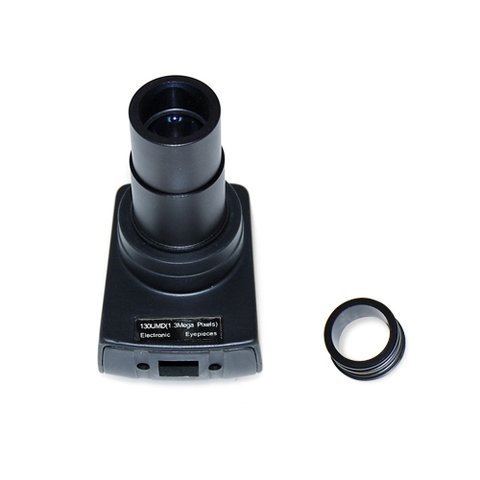 CMOS camera for any kind of optical microscopes.
130UMD (USB2.0) is a professional digital camera for microscopes. It works perfectly with any kind of optical microscopes, such as biological microscopes, metallurgical microscopes and stereo microscopes. Using this unique eyepiece, your can get vivid colour images on the computer.

130UMD applies the latest optical system, designed on the base of MTF (Modulation Transfer Function) analysis, to improve smoothness and contrast of images. Even at the peripheral field of view, the image is bright and quite distinct. The camera eyepiece performs excellently when combined with plan-achromatic objective, because this camera is designed specially to match the features of microscopes.
Specifications:
Name

130UMD

Sensor

CMOS, true color image

Pixels

1.3M

2.0M

3.0M

Sensor Size

1/2 Inch

Shutter type

ERS

Max Resolution

1280 x 1024

1600 x 1200

2048 x 1536

Frame Rate

15 fps /9 fps
at 1280 x 1024     
33 fps at 640 x 480  

10 fps /7 fps
at 1600 x 1200     
21 fps at 800 x 600      
30 fps at 640 x 480

5 fps at 2048 x 1536
  38 fps at 640 x 480

ADC Resolution

8,10 bit

Pixel Size

5.2 µm x 5.2 µm

4.2 µm x 4.2 µm

3.2 µm x 3.2 µm

Dynamic range

68.2 dB

60 dB

61dB

Sensitivity

2.7 v/lux. sec (green), 2.1 v/lux. sec (red), 2.0 v/lux. sec (blue)

SNR

45 dB

43 dB

43 dB

Exposal

Manual

White balance

Auto / Manual

Output

USB 2.0 (High Speed)

Size

57 mm x 45 mm x 41 mm

Operating Temp

0°C to 40°C

Weight

75 g

Power

5 V from USB port
System Requirements:
CPU: Intel Pentium 4 2.0GHz processor
RAM: 256 MB of installed RAM (512 MB recommended)
DISK: 500 MB of available hard disk space
VGA: 1024 x 768 screen resolution
USB: USB 2.0
CDROM: CD-ROM drive for installation from CD
OS: Windows XP Professional with Service Pack 2 (Sp2)
BROWSER: Internet Explorer 6.0 or 7.0
Package Contents:
1 x 130UMD Digital camera eyepiece
1 x USB 2.0 cable (length: 1.5 m)
1 x camera-to-microscope adaptor (Ø 23.2 mm)

1 x CD: Driver & Image Capture software
User Manual