EMI Measurement Module SIGLENT SSA3000XR-EMI (Activation Key) for SIGLENT SSA3000X-R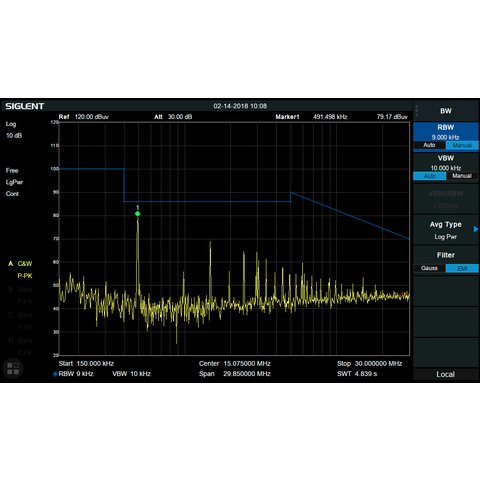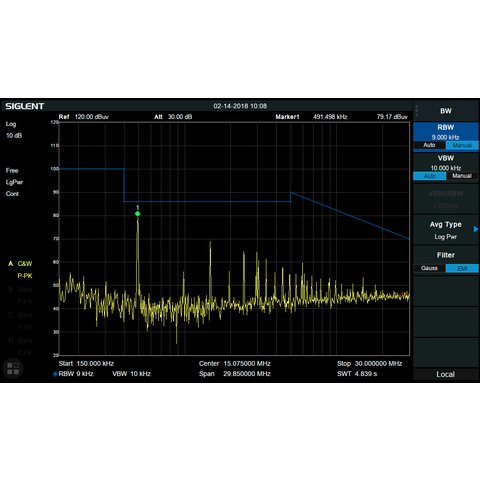 0.001 kg
Availability in stock:
HK
Warranty: 24 month (s)
EMI Filter and Quasi-Peak Detector Kit for SIGLENT SSA3000X-R Spectrum Analyzers (RBW bandwidths of 200 Hz, 9 kHz, 120 kHz, 6 dB filter).
Note! This item is shipped within 7 working days.
When you purchase this item you get the activation key used to enable the described function in your device.
SIGLENT SSA3000XR-EMI enables the EMI measurement kit for SSA3000X-R spectrum analyzers. Includes Quasi-peak detector, RBW bandwidths of 200 Hz, 9 kHz, and a 6 dB filter used for EMI pre-compliance measurements.
Package Contents
EMI Measurement Module SIGLENT SSA3000XR-EMI (Activation Key) for SIGLENT SSA3000X-R — 1 pc.
Compatibility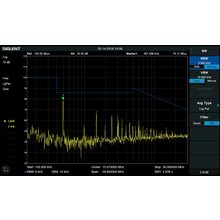 EMI Measurement Module SIGLENT SSA3000XR-EMI (Activation Key) for SIGLENT SSA3000X-R