Optical Time Domain Reflectometer EXFO MAX-720B-M1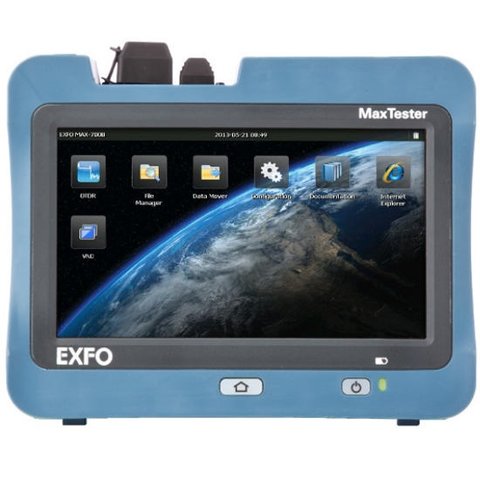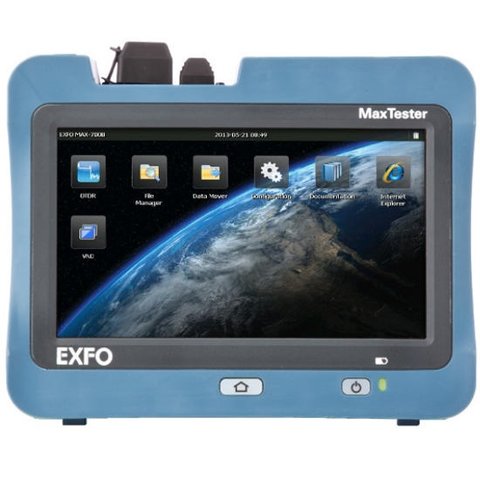 5 kg
110, 220 V
Warranty: 12 month (s)
Wavelength: 1310/1550 nm. Dynamic range: 36/34 dB. Event dead zone: 0.8 m. Attenuation dead zone: 3.5 m.
EXFO MaxTester 720B-M1 Optical Time Domain Reflectometer is a powerful lightweight handy OTDR with 7-inch outdoor-enhanced touchscreen display, tablet-inspired design, 12-hour battery operation, rugged design for outdoor operation.
EXFO MaxTester 720B is iOLM-ready (iOLM – intelligent Optical Link Mapper, a dynamic application that turns complex OTDR trace analysis into a one-touch task).
Features
Handy, lightweight, powerful, tablet-like device
7-inch, outdoor-enhanced touchscreen
12-hour autonomous operation
Rugged design built for outdoor operation
Application
FTTx last-mile installation and troubleshooting
Short access network testing
FTTA-fiber DAS installations
CATV/HFC network testing
Technical Specifications
Wavelength
1310/1550 nm
Dynamic range
36 / 34 dB
Event dead zone
0.8 m
Attenuation dead zone
3.5 m
Distance range
0.1 – 260 km
Pulse width
5 ns – 20 μs
Linearity
±0.03 dB
Loss threshold
0.01 dB
Loss resolution
0.001 dB
Sampling resolution
0.04 to 5 m
Sampling points
Up to 256 000
Display
Two USB 2.0 ports
RJ-45 LAN 10/100 Mbit/s
Storage
2 GB internal memory (20 000 OTDR traces, typical)
Batteries
Rechargeable lithium-polymer battery
Power supply
AC/DC adapter, input 100-240 VAC, 50-60 Hz, 9-16 V DCIN 15 Watts minimum
Package Contents
EXFO MAX-720B-M1 Optical Time Domain Reflectometer — 1 pc.
| | |
| --- | --- |
| Dynamic range | |
| Wave length | |
| Fiber type | |