Surface Resistivity Meter Goot WA-400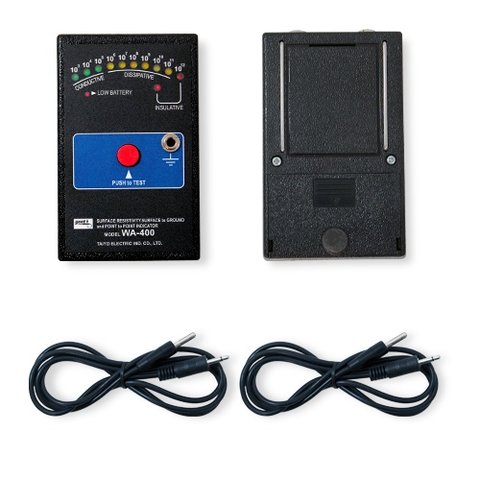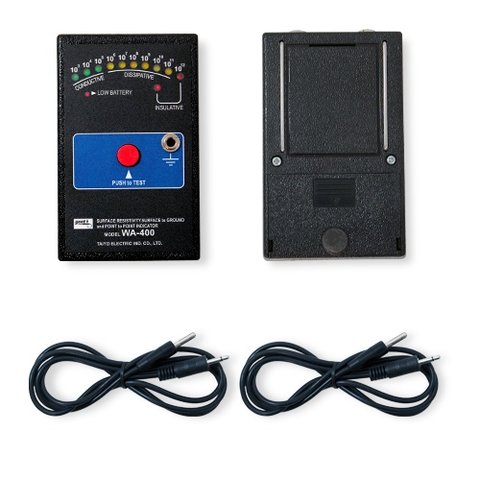 0.3 kg
Warranty: 12 month (s)
Easily measure RTT and RTG surface resistivity with goot WA-400 surface resistivity tester.
Color LED measurement display Measures the Surface Resistivity (in Ω/Sq), Resistance to Ground (RGT) and Resistance between two points (RTT), of flooring, work surfaces, conductive materials, and anti-static accessories.
Powered by 9V battery (006P), and compact in size. Measurements instantly displayed in three color LED.
Goot WA-400 Surface Resistivity Tester Features
Surface resistivity measurement
Ground resistivity measurement
RTT measurement
Power supply: 1x 9V 006P battery
Goot WA-400 Surface Resistivity Tester Specifications
Model
WA-400
Item
Surface Resistivity Meter
Power Supply
9V (006P) Battery
Ranges
103-1012Ωsq (Surface Resistivity)
103-1012Ωsq (RTG & RTT)
Tolerance
±10%
Battery Life
Approx. 40 hours (Standard use)
Dimensions
61 x 26 x 96 mm
Weight
70g (w/o battery)
Accessories
2 x Test Wires