Temperature Humidity Meter UNI-T A13T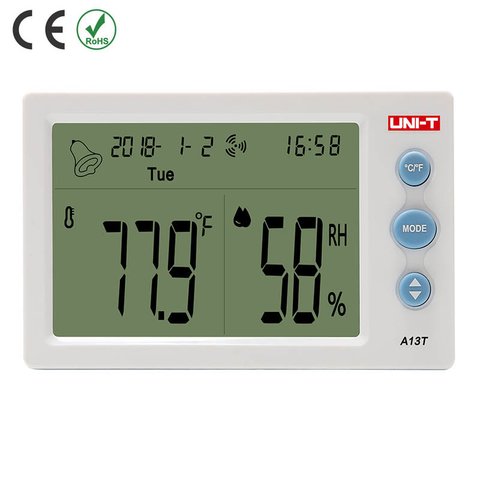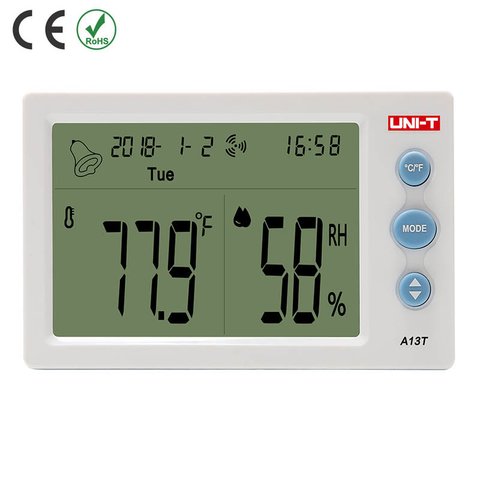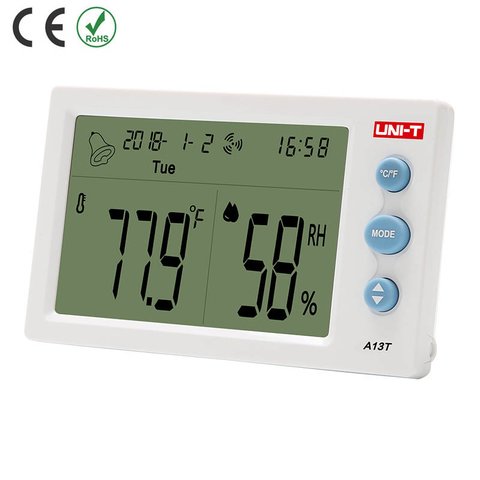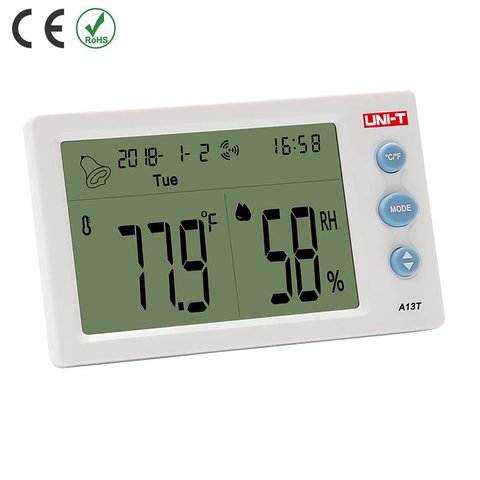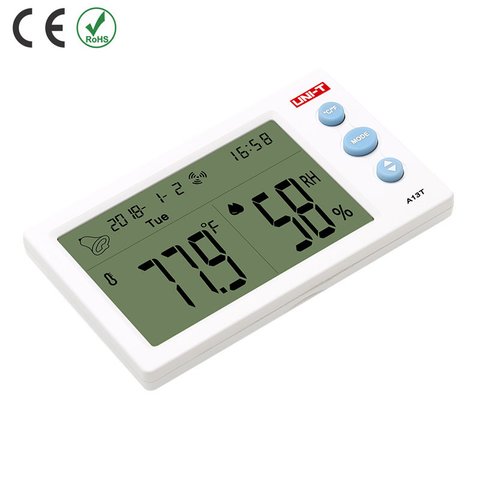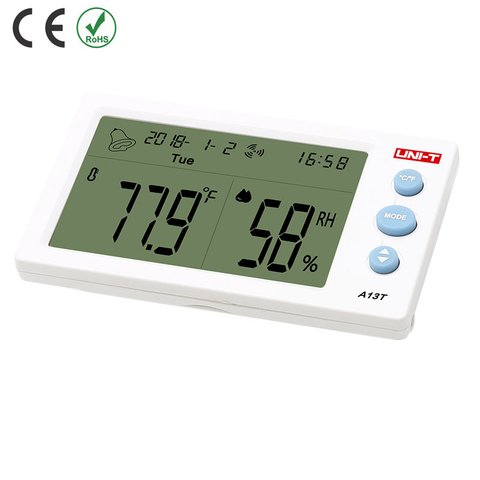 0.5 kg
Warranty: 24 month (s)
Mini digital temperature (°C/°F) and humidity meter. Temperature range: -10°C~50°C. Relative humidity range: 20%~95% RH.
UNI-T A13T is a compact temperature humidity meter that measures real-time temperature and humidity and displays readings on a large screen. It can be used for both indoor and outdoor measurements. Besides, it has an alarm clock and a 12/24 time mode. Hanging hole and stand are available for wall or table mount.
Features
Sampling time: 10 s.
Display temperature, humidity, date, and time.
12-hour/24-hour displaying system selection.
Alarm clock, rings up to 60 s.
°C / °F switch.
Technical Specifications
Temperature Measuring
Range
-10°C~50°C
Accuracy
±1°C (0~40°C)
Humidity Measuring
Range
20%~95% RH
Accuracy
±5% RH (40%~80% RH)
Sampling Time
10 s
Power
1.5V battery (R03)
Display
92.5 mm × 60 mm
Dimensions
130 mm × 22 mm × 78 mm
Weight
110 g
User Manual

Download UNI-T A13T User Manual.
Package Contents
Temperature Humidity Meter UNI-T A13T — 1 pc.
Battery — 1 pc.
User Manual — 1 pc.