Thermal Imaging Camera FLIR b50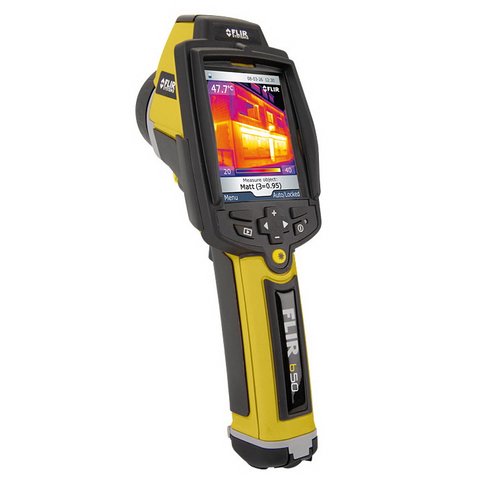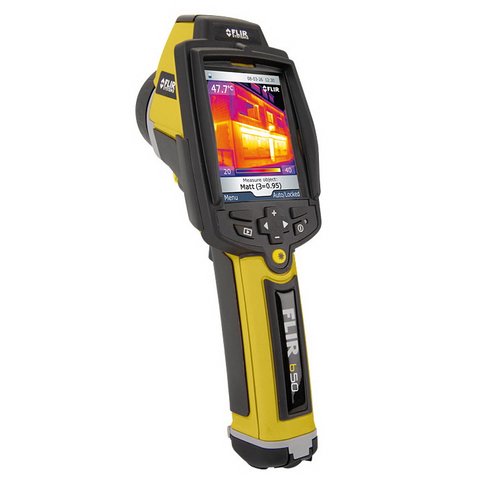 110, 220 V
Warranty: 12 month (s)
140 x 140 pix resolution, temperature range -20 to +120°C, working environment -15 to +50°C, 1 GB memory on SD-card, manual focus.
FLIR b50 thermal imaging camera is a diagnostical tool for detecting hidden problems using temperature rise. FLIR b50 thermal imaging camera would be useful in identifying repairing problems, insurance assessments, avoiding electrical faults, heating and cooling systems defects, car service and medicine. Fully automatic affordable thermal imaging camera can be easily connected to PC. The information about the infrared heating appears immediately on large color LCD and does not require any previous experience with such equipment.
FLIR b50 Thermal Imaging Camera Features
"Picture in picture" mode
Built-in illuminator lights
Field replaceable battery
Thumbnail image gallery
2.3 Mpixels camera resolution
Laser pointer
High accuracy
0.09°C thermal sensitivity for thermally sensitive targets
Light weight, pocket size
Color LCD with high resolution
21 languages
Dew point and insulation alarm
More than 4 hour continuous operation on a single charge
FLIR b50 Thermal Imaging Camera Technical Specifications
Optical data and imaging
Minimum focus distance
0.1 m
Field of view
25° × 25°
Spatial resolution
3.12 mrad
Thermal sensitivity
< 0.09°C
Focus
manual
Image frequency
9 Hz
Detector data
Spectral range
7.5 - 13 μm
Detector type
focal plane array (FPA), uncooled microbolometer
IR resolution
140 × 140 pixels
Measurement
Object temperature range
-20°C to +120°C
Measurement
±2°C or ±2% of reading
Spotmeter
center spot
Emissivity correction
variable form 0.1 to 1.0
Reflected apparent temperature correction
automatic, depends on reflected temperature input
Color palettes
black and white, iron and rainbow
Image storage and data communication interfaces
File formats
.jpeg, 14-bit measurement data included
Storage medium
microSD card
Interfaces
USB-mini, USB-A
General information
Battery
rechargeable Li-Ion battery, 3.6 V
operation time approx. 5 hours
AC adapter
Display
color LCD, 3.5"
Dimentions, mm
235 × 81 × 175
Weight
0.6 kg (battery included)
Additional Information
Download FLIR B50 Data Sheet.
FLIR b50 Thermal Imaging Camera Package
Thermal imaging camera FLIR b50
USB cable
MicroSD card (1 GB)
MiniSD adapter
Li-Ion rechargeable battery
90-260 V AC adapter /charger with EU, UK, US and Australian plugs
QuickReport software
Calibration certificate
User manual
Registration card
Hard case
| | |
| --- | --- |
| Max. temperature | |
| Min. temperature | |
| Refresh rate | |