USB Interfaced Universal Programmer Xeltek 7504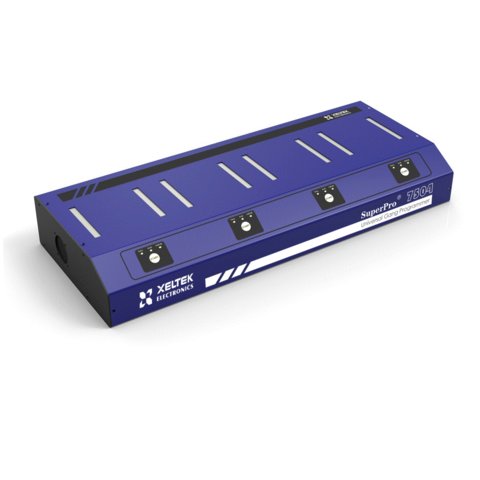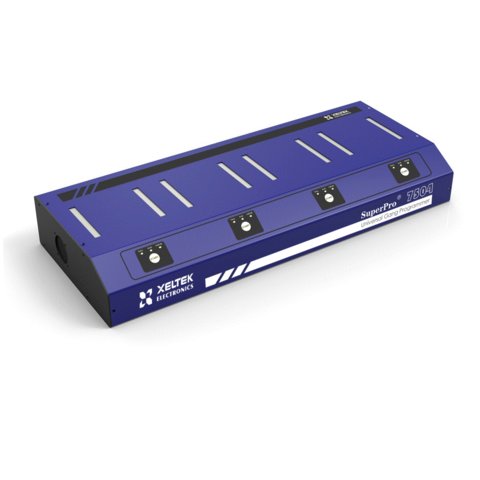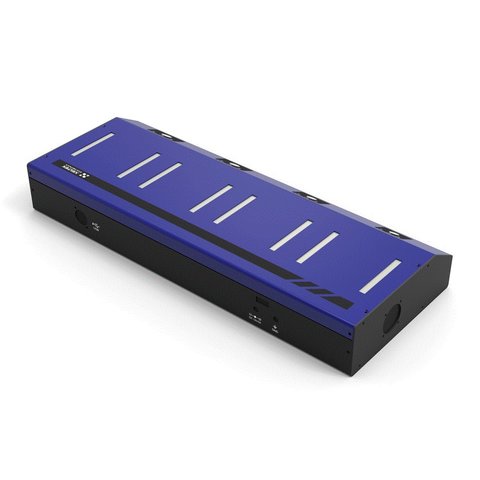 10 kg
Warranty: 6 month (s)
The programmer is used to program up to 16 chips at the same time. Features wide range of supported devices, high throughput, and programming yield.
Xeltek 7504 is a 4-modules universal USB programmer which ensures up to 16 chips programming at the same time. Used for programming EPROM, Paged EPROM, Parallel and Serial EEPROM, FPGA, PROM, FLASH (NOR & NAND), BPROM, NVRAM, SPLD, CPLD, EPLD, Firmware HUB, Microcontroller, MCU, etc.
Features
Optional adapter pressurization booster, that makes it more labor-saving to pick and place the chip.
Support all kinds of popular NAND FLASH platforms. Ability to customize it.
Various security mechanisms: hardware self-test, voltage auto-calibration, improperly installed chip detection, overcurrent detection, overvoltage protection, etc.
Production mode starts chip operation at the moment the chip is inserted in the socket properly.
Each module has an independent START button and a PASS, BUSY, FAIL indicator.
The operator only needs to load the project file to start programming.
Password can be set for project files.
Batch command combines device operations like program, verify, security into a single command at any sequence.
Dynamic buffer makes it possible that each chip is programmed with a different data file.
JAM/STAPL Player, Direct C and JTAG Player are supported.
Log file and statistic table for quality tracking.
Remote access.
Windows 7, Windows 8, Windows 10 compatibility.
Application
Device repair: re-flashing microchips, microcontrollers.
Flashing new microchips.
Serial manufacturing: microchips, microcontrollers programming.
Restoring data from microchips of solid-state drives like memory cards, USB flash drives.
Technical Specifications
Package types supported
DIP, SDIP, PLCC, JLCC, PGA, LGA, SOIC, SOJ, SOT, QFP, TQFP, PQFP, VQFP, MQFP, LQFP, TSOP, SOP, TSOPII, PSOP, SSOP, TSSOP, SON, EBGA, FBGA, FTBGA, VFBGA, μBGA, CSP, SCSP, QFN, HVQFN, etc
Interface
USB 2.0
Power
AC Adapter Input : AC 100 V - 240 v; Output: 12 V / 7 A
Dimensions
programmer: 540 × 216 × 75 mm
packaging: 600 × 250 × 105 mm
Weight
programmer: 6,8 kg
packaging: 9,2 kg
Temperature
0°C - 40°C
Humidity
20% - 80%
User Manual

Download Xeltek 7504 user manual.
Package Contents
USB Interfaced Universal Programmer Xeltek 7504 — 1 pc.
Power Adapter — 1 pc.
USB Cable — 1 pc.