USB Tester
USB testers are used to test the quality of charger/power bank. It can give a comprehensive detection for the charging equipment, such as output voltage, output current, output capacity, output voltage stability, etc.
Sort by:
Price up
Price down
Name (A-Z)
Name (Z-A)
Popularity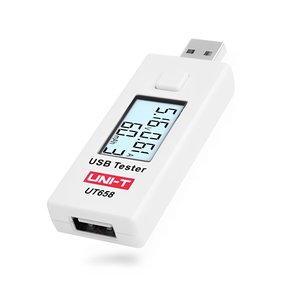 Tests USB connection quality, tracks voltage, current, and energy, with memory and alarm.
Availability in stock:
HK
Device designed for testing rechargers, U disks, data cables, power banks, mobile phones, etc.
Availability in stock:
HK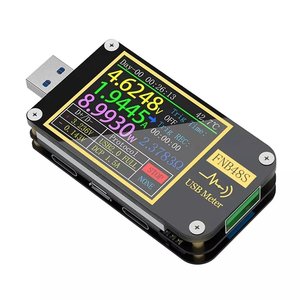 USB Tester FNIRSI FNB48S (without Bluetooth)
The device is used to monitor the capacity of rechargeable batteries, the parameters of USB power supplies, and the quality of the USB connecting cables' resistance.