Digital Light Meters
A light meter is a device used to measure the amount of light, especially in photography to determine the proper exposure for a photograph. Light meters or light detectors are also used in illumination. Their purpose is to measure the illumination level in the interior and to switch off or reduce the output level of luminaires.
Sort by:
Price up
Price down
Name (A-Z)
Name (Z-A)
Popularity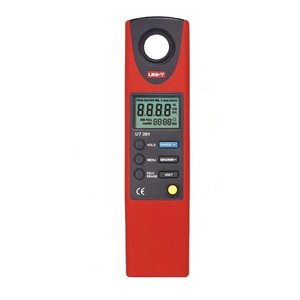 Digital Light Meter UNI-T UT381
A digital light meter for illumination measurements in Lux and Candles within the 20~20000 Lux/2~2000 Cd range.
Availability in stock:
HK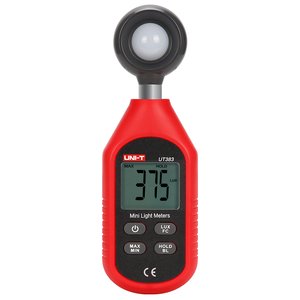 Mini Light Meter UNI-T UT383
Miniature auto-ranging digital light meter used to measure light intensity in the range of from 0 to 199999 Lux.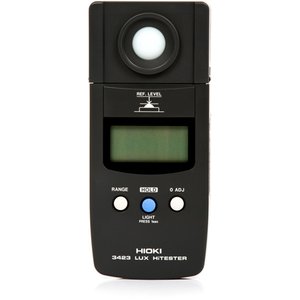 Digital Light Meter HIOKI HiTester 3423
A digital light meter for a broad range of illumination measurements. 5 ranges, max scale of 199 900 lx. Detachable sensor for remote measurements.