Fiber Optic Network Tool Kits
High quality tool kits for service and maintenance of the fiber optic networks. These tool kits can be used for stripping of the single / multi mode fiber optic cables, crimping of the connectors, evaluatingas well as evaluating the fiber loss.
Sort by:
Popularity down
Price up
Price down
Name (A-Z)
Name (Z-A)
Popularity down
No results found for your request.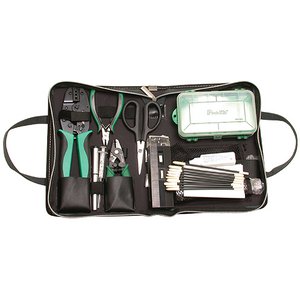 Fiber Optic Tool Kit Pro'sKit 1PK-940KN
Weight - 1570 g, individual packing - color box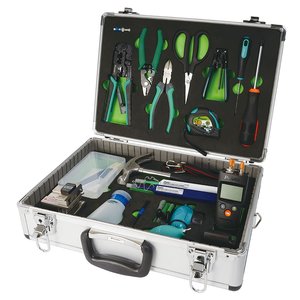 FTTH Fiber Optic Tool Kit Pro'sKit PK-9458
Includes 4-in-1 fiber optic power meter, 1.25mm/2.5mm cleaning tool, fiber stripper, drop cable stripper, kevlar scissors, fiber optic cleaver, 6P/8P crimper, LED head light and more.