Digital Anemometers
An anemometer is a device for measurement of the speed or velocity of gases either in a contained flow, such as airflow in a duct, or in unconfined flows, such as atmospheric wind.
Sort by:
Price up
Price down
Name (A-Z)
Name (Z-A)
Popularity down
Vane Anemometer UNI-T UT362
This vane anemometer measures wind speed, airflow (CFM and CMM) and temperature of mainframe and transducer.
Availability in stock:
HK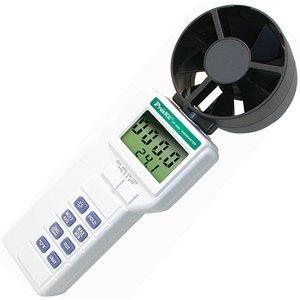 Anemometer Pro'sKit MT-4005
Airflow measurements in heating, ventilation, and air conditioning systems, air duct analysis, monitoring or process air.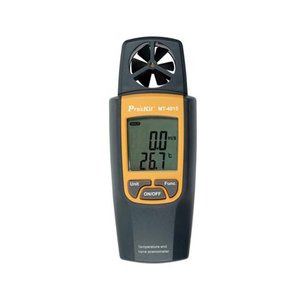 Thermometer and Vane Anemometer 2-in-1 Pro'sKit MT-4015
Multimeter for temperature (ºC and ºF ) and velocity (m/s, km/h and fpm, mph, kts, Beaufort scale) measurements.