Phase Detectors
Phase detectors or phase sequence indicators are used to determine the phase sequence (A-B-C or C-B-A) or direction of rotation in three-phase electric circuits (A-B-C is clockwise rotation). The correct operation of some measuring instruments and automatic control devices also depends on the phase sequence.
Sort by:
Price up
Price down
Name (A-Z)
Name (Z-A)
Popularity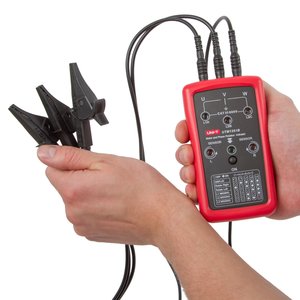 Phase Detector UNI-T UT261B
Handheld battery powered instrument, designed for identifying phase sequence, missing phase and motor rotation direction.
Availability in stock:
HK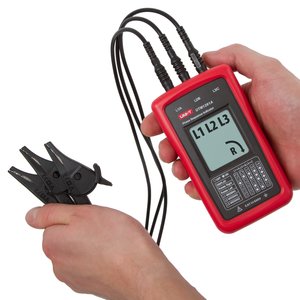 Phase Detector UNI-T UT261A
Designed for phase sequence and missing phase indication with LCD. No battery required.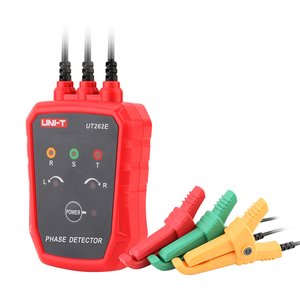 Non-Contact Phase Detector UNI-T UT262E
The clamp-type non-contact phase detector is designed for phase detection, live wire examination, power inspection, phase loss judgment, finding breakpoints, and positioning breakpoints.