17 In 1 Portable DIY Electronic Maintenance Mini Screwdriver Kit Jakemy JM-8171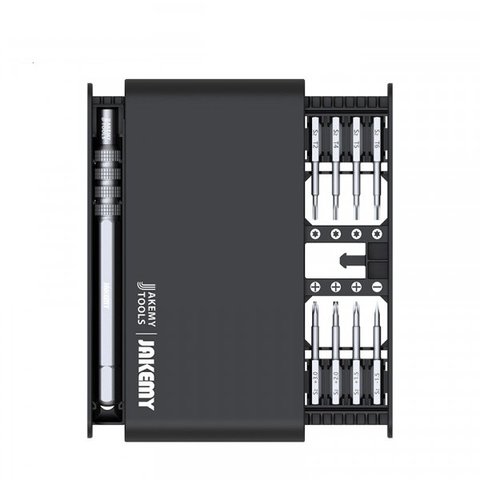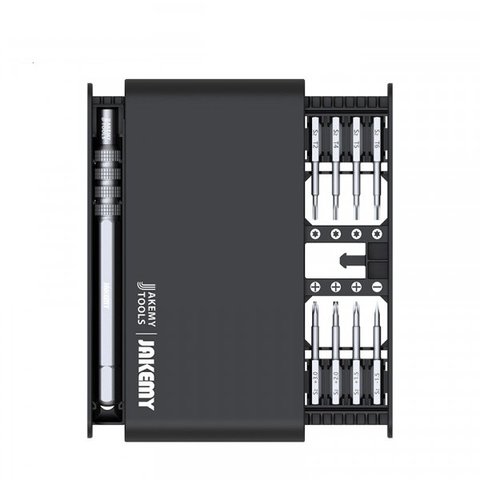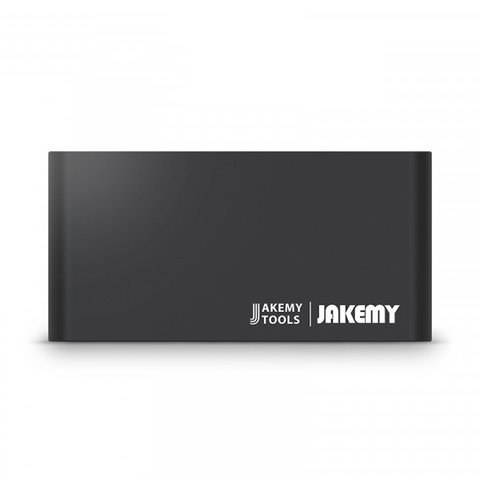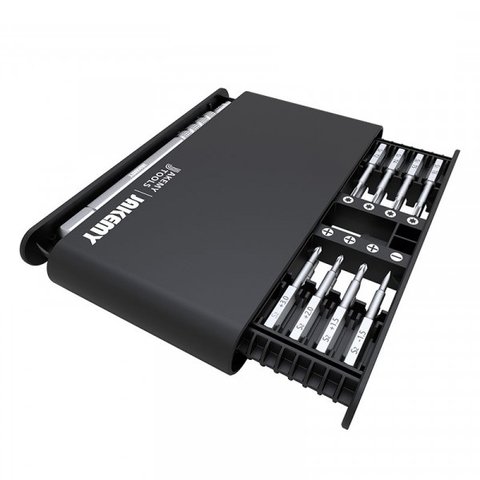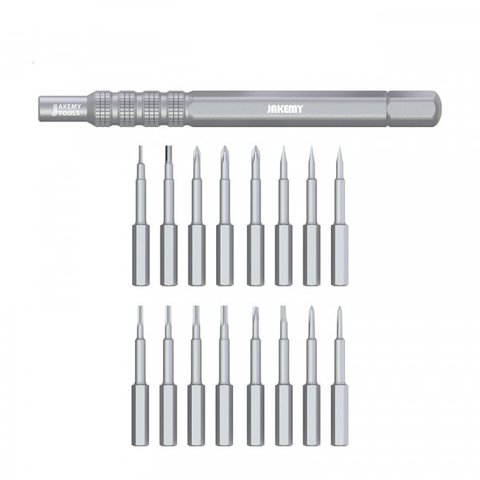 Compact and multifunctional kit which includes 16 bits and a screwdriver. It is supplied in a magnetized carrying case.
Jakemy JM-8171 is a portable repair kit for mobile phones, tablets, watches, laptops, and other electronics. It includes a screwdriver and the 16 most commonly used bits. The magnetic case ensures the bits and screwdriver stay in their places.
Features
Supplied in a magnetized case that opens at both sides.
Includes 16 bits made of S-2 alloy.
Perfect for everyday use.
Technical Specifications
Bits
(12 mm depth, H4×40 mm)
Torx: T2, T4, T5, T6
Slotted: 1.5, 2.0, 3.0
Philips: 1.5, 2.0, 3.0
Pentalobe: 0.8, 1.2
Tri-wing: Y0.8, Y2.5
Triangle: 2.3
Motherboard Philips: 1.5
Bit Material
S-2 alloy
Dimensions
150 mm × 80 mm × 29 mm
Weight
231 g
Package Contents
Screwdriver — 1 pc.
Bits — 16 pcs.
Case — 1 pc.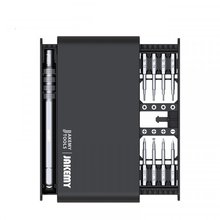 17 In 1 Portable DIY Electronic Maintenance Mini Screwdriver Kit Jakemy JM-8171