Review of Tornado TP DMP-251V USB Microscope
Page Content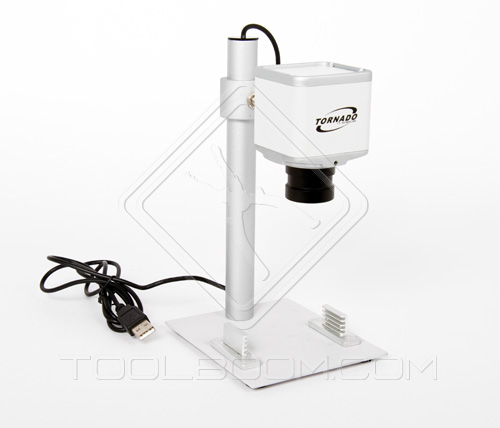 Development of electronics influenced the size of electronic components and modules. They incredibly diminished. The series-produced PCBs are reworked easily by automatic machines. Separate components are repaired or replaced manually. Electronic PCBs repair requires a special skills and first of all quality and handy equipment which can facilitate work.
Such equipment includes various types of magnifying lenses and USB microscope, which allow you to overview the small electronic components and to see signatures on them. This helps to set or solder these elements. Modern technologies also allow saving magnified images of needed components and making video of repair process or other operations.
Today's market offers a wide range of USB microscopes of various forms and for different purposes. It is very important to become aware of technical specifications and features of a equipment before purchasing it. Many microscopes look similar, but at the same time each is designed for the specific type of work.
Tornado TP DMP-251V USB Microscope Technical Specifications
| | |
| --- | --- |
| Power | USB 5.0 V |
| Interface | USB 2.0 |
| Magnification | 20x |
| Focal length | 80 mm |
| Max resolution of camera | 640 × 480 px |
| Weight, kg | 0.75 |
Tornado TP DMP-251V USB microscope has twentyfold digital zooming in without an opportunity of adjustment. The image is focused with the help of optical lens element and can be transmitted to PC and shown on monitor. Focal distance to an object is 80 mm. Software gives an opportunity to observe the installation process and to make photos of operation area. EasyScope is used for saving images captured by microscope.
There is not sense to tell about USB microscope designed for electronic boards rework without showing an image from a camera. It has small scope: few centimetres.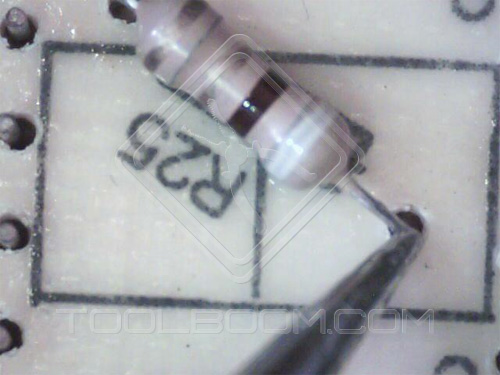 Tornado TP DMP-251V USB microscope comes with a stand. The maximum distance from the working area to the edge of a board is 65 mm. Electronics boards holders are equipped with magnets and can be installed anywhere on the stand to fasten the board securely.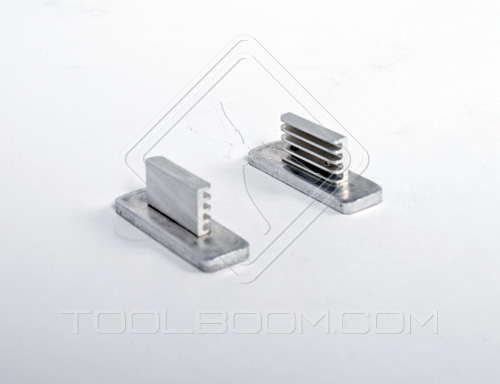 The camera of Tornado TP DMP-251V USB microscope can be rotated 360 degrees around the stand tube.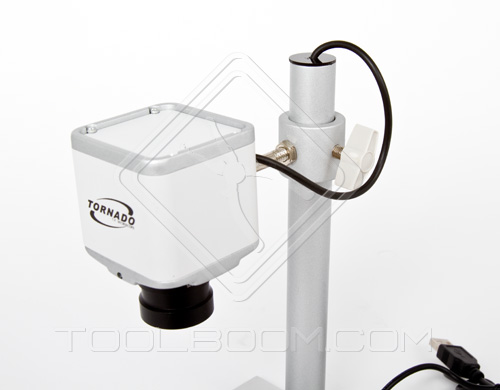 Tornado TP DMP-251V USB Microscope Package Content
Microscope with stand and USB cable
Electronics boards holders
CD with drivers

Hexwrench
Conclusion
Tornado TP DMP-251V USB microscope is designed to monitor the process of soldering and alows precise positioning of the elements and viewing the IC's marking. Twenty-fold increase is quite enough for such operations. The advantage of the Tornado TP DMP-251V USB microscope is the stand with holders for electronic circuit boards, which is included in the package.
This USB microscope can be used for magnifying various items, and is ideal for the inspection of cracks or other defects on IC surfaces.
All rights reserved. This material from toolboom.com web site may not be published, rewritten or redistributed in whole or part without authorship indicated and backlinks provided.
Customers Feedback