DC Power Supply UNI-T UTP3315TFL-II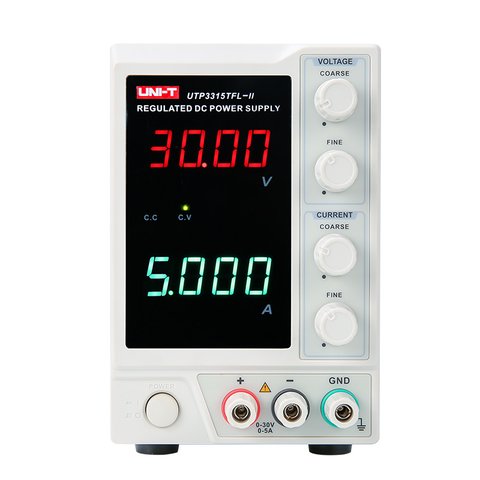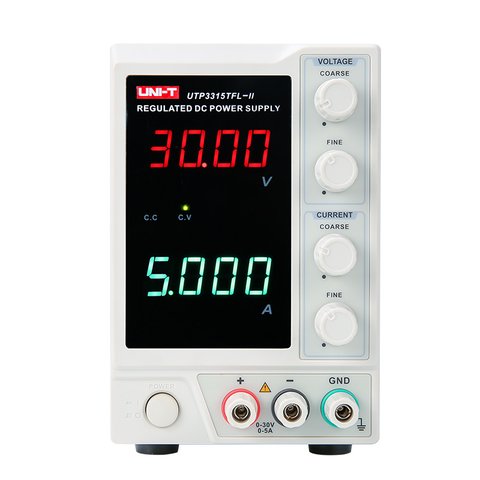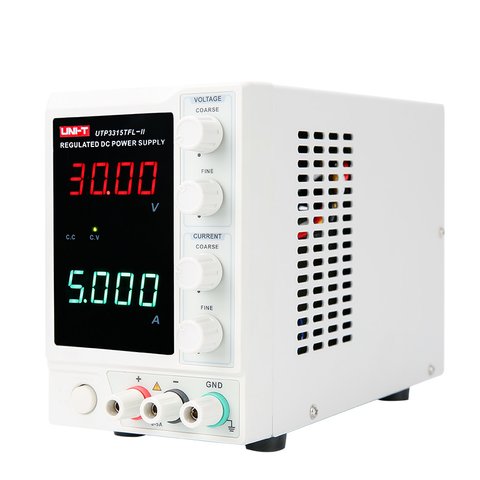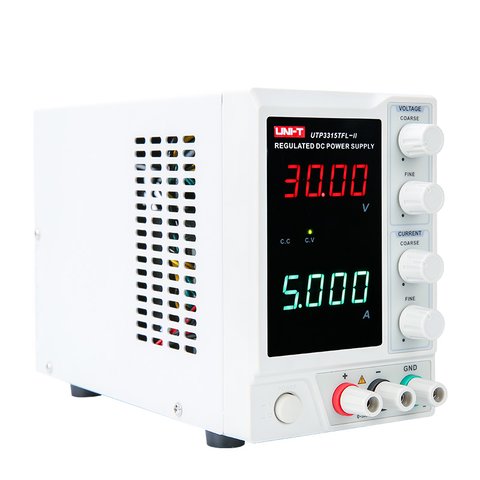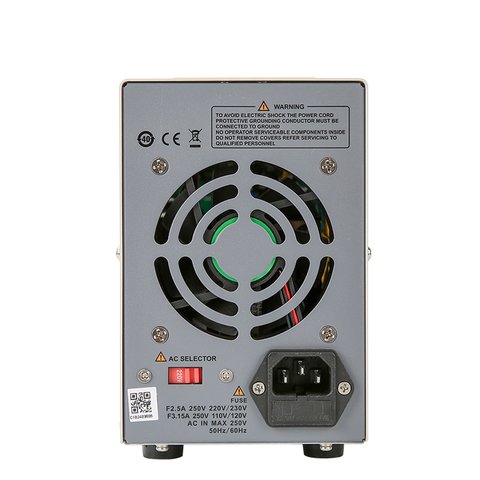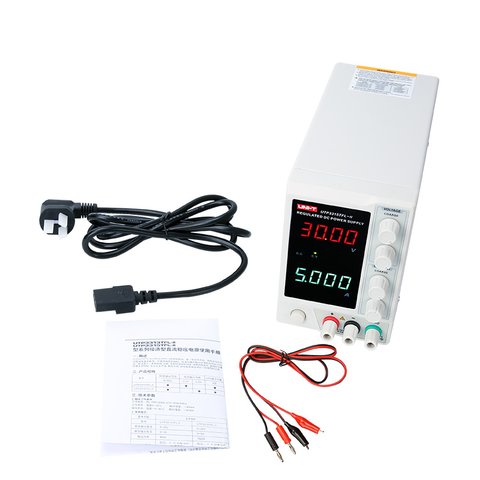 4 kg
Warranty: 24 month (s)
A single-channel power supply provides DC voltage power supply in a range of 0 to 30 V, and current in a range of 0 to 5 A.
UNI-T UTP3315TFL-II is a single-channel transformer DC power supply with an LED display. UNI-T UTP3315TFL-II ensures the power supply of electronic devices and circuits with DC voltage in a range of 0 to 30 V and with the current in a range of 0 to 5 A.
Features
High-quality and stable device.
Data display: LED indicators.
Short-circuit protection, overload protection, reverse polarity protection etc.
Adjustability of the required current value.
Automatic conversion of voltage and current stabilization.
Technical Specifications
Output voltage
0-30 V
Output current
0-5 A
Output power
150 W
Load regulation
CV: ≤0.01%+5 mV, CC: ≤0.1%+10 mA
Accuracy (25°C±5°C)
Voltage: <0.5%+20 mV
Current: <0.5%+10 mA
Ripple and noise
≤2 mVrms
Output regulation resolution
CV: 10 mV (typical), CC: 1 mA (typical)
Display
LCD
Power
input voltage: 110 V/220 V±5% AC; frequency: 50 Hz/60 Hz
Dimensions
105 mm × 165 mm × 249 mm
Weight
4 kg
User Manual

Download UNI-T UTP3315TFL-II user manual.
Package Contents
DC Power Supply UNI-T UTP3315TFL-II — 1 pc.
Power Cord — 1 pc.
Output Cables — 1 set
User Manual — 1 pc.
| | |
| --- | --- |
| Type | |
| Number of channels | |
| Max. Voltage | |
| Max. Current | |
| Indicator type | |