Digital Bench Multimeter UNI-T UT801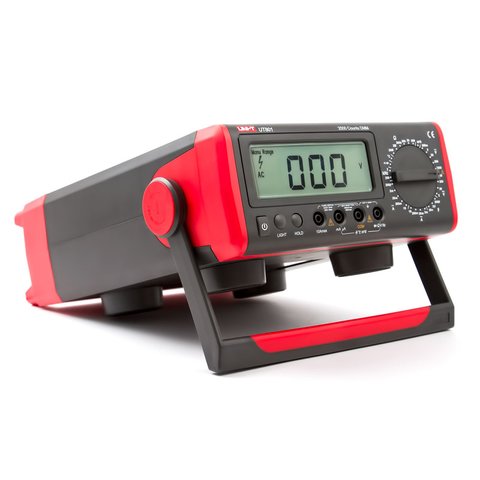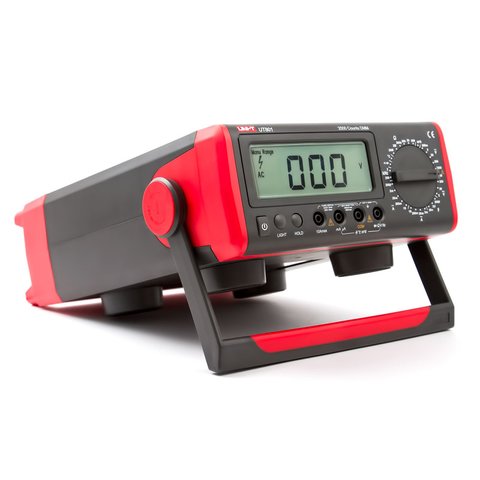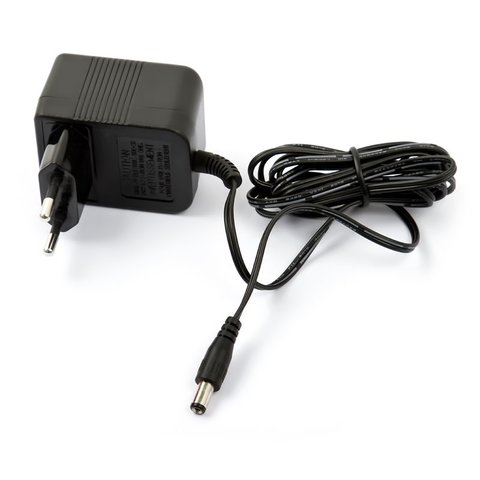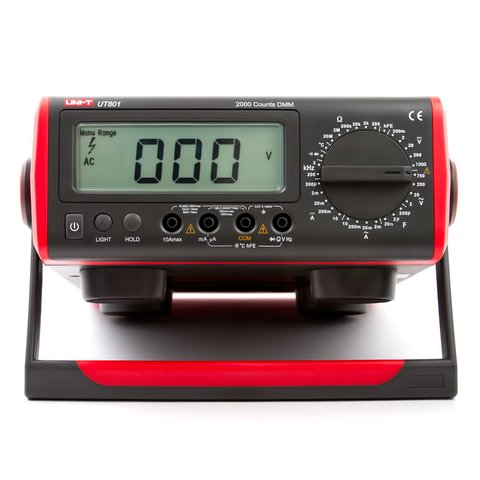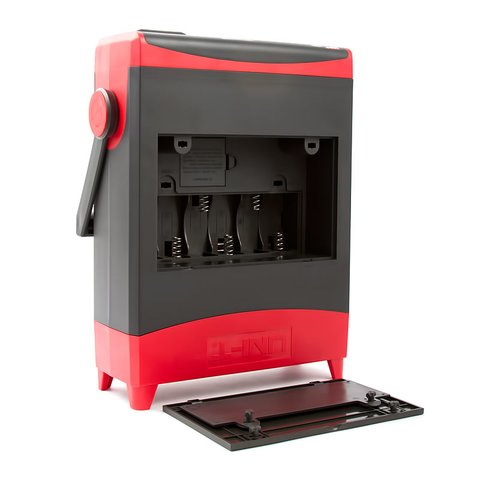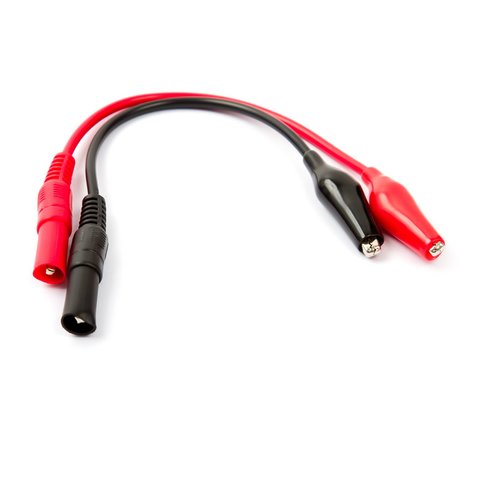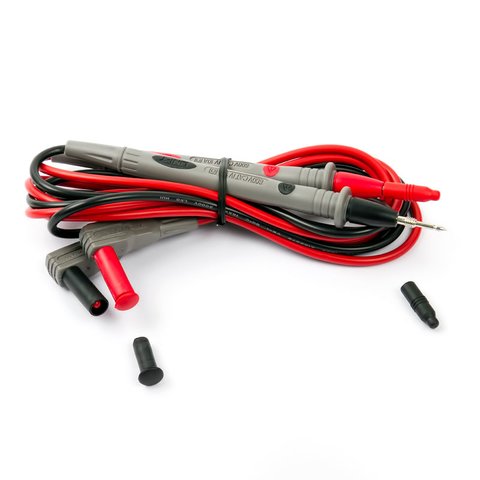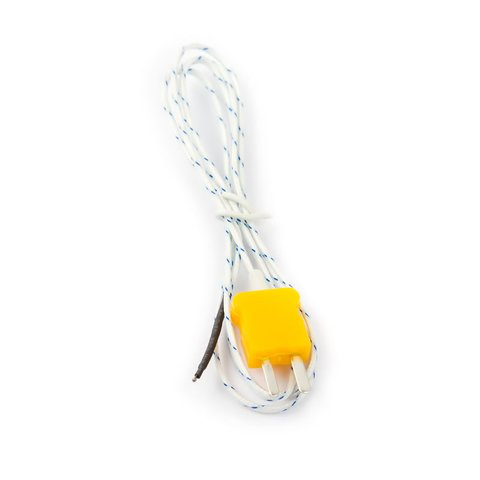 5.5 kg
Availability in stock:
HK
Warranty: 24 month (s)
A digital bench multimeter for AC/DC current to 10 A and voltage to 1000 V, resistance, capacitance, frequency, temperature measurements and diode, continuity tests.
Note! This item is shipped within 7 working days.
This UNI-T UT801 digital bench multimeter measures AC/DC current and voltage, resistance, capacitance, frequency, temperature and tests diodes and continuity.
Please note that the standard temperature probe from the multimeter package contents allows measuring temperature up to 300 ºC. In case you require measuring temperatures above that value, please, buy Uni-T UT-T03 Temperature Probe.
User Manuals
Download UNI-T UT801 Digital bench multimeter user manual
Features
Functions:

AC/DC current and voltage
resistance
capacitance
frequency
temperature (ºC)
continuity test (with buzzer)
diode test

Manual ranging
Data Hold function
Max/Min measurements
Relative display mode
Sleep mode
Low battery indication
Video
You'll find even more video reviews in the Video tab. Go and check it out!
Technical Specifications
Display
LCD with backlight, 108 × 35 mm
DC voltage
Range
200 mV / 2 V / 20 V / 200 V / 1000 V
Accuracy
±(0.5%+5)
AC voltage
Range
2 V / 20 V / 200 V / 1000 V
Accuracy
±(0.8%+3)
DC current
Range
200 µA / 2 mA / 20 mA / 200 mA / 10 A
Accuracy
±(0.8%+2)
AC current
Range
2 mA / 20 mA / 200 mA / 10 A
Accuracy
±(1%+3)
Resistance
Range
200 Ω / 42 kΩ / 20 kΩ / 200 kΩ / 2 MΩ / 20 MΩ
Accuracy
±(0.8%+3)
Capacitance
Range
20 nF / 2 µF / 200 µF
Accuracy
±(4%+3)
Frequency
Range
2 kHz / 200 kHz
Accuracy
±(1.5%+5)
Temperature, ºC
Range
-40~1000
Accuracy
±(1.2%+3)
Power
6 × 1.5 V battery (R14)
AC 200 V ~240 V 50 Hz
Dimensions (H × W × D), mm
300 × 245 × 105
Weight, kg
1.5
Package Contents
Digital multimeter UNI-T UT801
Test lead
Point contact temperature probe
Multi-purpose socket
Power cord
User manual
Optional Accessories
Type
Measured Values

DC voltage
AC voltage
AC
DC
resistance
capacitance
frequency
temperature

Additional Functions

acoustic continuity test
automatic shutdown/sleep mode
max / min
relative measurements
diode test
backlight
peak hold

Range Selection
Digit Capacity
DC Voltage
AC Voltage
Resistance
Capacitance
Frequency
DC
AC
Inductance
Temperature
Power
Duty cycle
True RMS
Backlight
PC connection
Diode test
Analog bar graph
Transistor check
Continuity test
NCV
Battery Testing