Fusion Splicer Furukawa Fitel S179A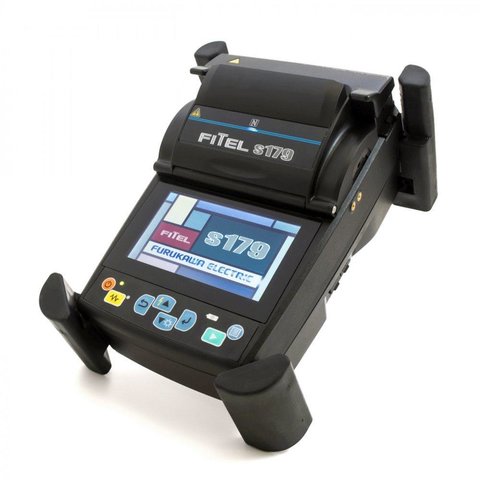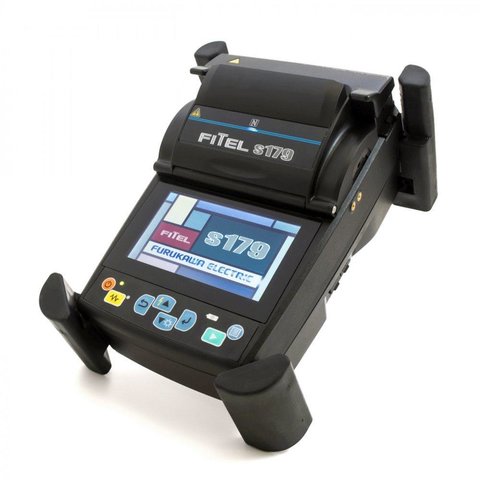 15 kg
Availability in stock:
HK
Splice time 6 s, heat time 9 s; 4.3" LCD. Core alignment technology. Applicable fibers: SM, MM, DS, NZDS, CSF, BIF/UBIF.
Note! This item is shipped within 7 working days.
Furukawa Fitel S179A is a hand-held, core alignment fusion splicer which offers powerful performance, delivering fast and reliable optical fiber splicing even under harsh environmental conditions. By combining speed, precision, durability, portability, and state-of-the-art communication methods in one unit, this fusion splicing machine opens the door to an entirely new range of applications. The Furukawa Fitel S179A Fusion Splicer is highly effective for use in data centers, long-haul operations, Metro, LAN, and FTTx fiber, including ultra bend-insensitive fibers as well as large-area effective fibers.
Features
Applications:

Fiber sensors;
Manufacture of optical components;
FTTx;
LAN;
Backbone;
Enterprise;
Long-haul;
Data Centers.

Touch Screen: 4.3-inch wide LCD screen.
High speed: 6 sec of splicing time and 9 sec of heating time.
Illumination lamp: 3 upper + 1 lower LED.

Detachable V-groove: easy maintenance and lens cleaning.
NFC: lock and unlock splicer via smartphone (only for Android phone ver. 4.1 or after).
WiFi networking: communication between splicer and smartphone.
Exceptional performance for fast and consistent fiber splicing.
Ruggedized body design.
Easy, intuitive operation.
Compatible with Splice-On Connectors (SOC).
State-of-the-art communication methods.

Quick and easy maintenance.
Technical Specifications
Alignment System
Core Alignment
Applicable Fibers
SM (ITU-T G.652, G.657A1/A2)
MM (ITU-T G.651)
DSF (ITU-T G.653)
NZDS (ITU-TG.655)
CSF (ITU-T G.654)
BIF/UBIF (ITU-T G.657B3)
Cladding Diameter
80-150 μm
Coating Diameter
100-3000 μm
Fiber Cleave Length
5-16 mm
Average Splice Loss
0,02 dB (SM)
0,01 dB (MM)
0,04 dB (DSF/NZDS)
Splice Return Loss
≥70 dB
Loss Estimate
automatic
Splice Time
6 s (semi-auto mode)
Heat Time
9 s (60 mm, Tyco SMOUV1120-01, coating diameter 250-900µm, Power mode)
13 s (60 mm, FITEL S921, coating diameter 250µm, Power mode)
15 s (60 mm, FITEL S921, coating diameter 900µm, Power mode)
Splice Programs
300
Automatic Splicing Selection
available
Heat Programs
100
Automatic Heating Start
available
Applicable Sleeves
20/40/45/60 mm
Fiber Holder
Tight Holder or Removable Fiber Holder System
Tension Test
1.96 N
Attenuation Splice Function
available
Intentional High Splice Loss (Attenuation)
0.1...15.0 dB (0.1 dB step)
Power Source
AC Input 100 to 240V (50/60Hz), DC Input 11 to 24 V
Monitor
4.3" wide color LCD monitor with touch screen
Fiber Image Magnification
104X, 278X, 556X
Splice Result Storage
20 000
Data Output
USB 2.0 mini B × 1 port, Standard A × 1 port
Battery Capacity
typical 220 splice/heat cycles, 90 sec/cycle
Dimensions
179×246×131 mm
Weight
2.0 kg (splicer+battery)
Operating conditions
Wind Protection
15 m/s
Altitude
5000 m
Humidity
0...95% RH (non-condensing)
Storage Temperature
-40...+60°C
Operating Temperature
-10...+50°C
Video
User Manual

Download Furukawa Fitel S179A User Manual.
Package Contents
Fusion Splicer Furukawa Fitel S179A — 1 pc.
Built-in Battery Pack S947A — 1 pc.
Hard Carrying Case HCC-05 — 1 pc.
Spare Electrodes ELR-01 — 1 pair
AC Adapter S979A — 1 pc.
AC Power Cord — 1 pc.
Cooling Tray CTX-03 — 1 pc.
Cleaning Brush VGC-01 — 1 pc.
Electrode Sharpener D5111 — 1 pc.
Tool Case TCC-01 — 1 pc.
LCD ant-reflective sheet ARS-01 — 1 pc.
Instruction Manual UMC-02 — 1 pc.
Quick Reference Guide FTS-B526 — 1 pc.