Fusion Splicer Ilsintech Swift S3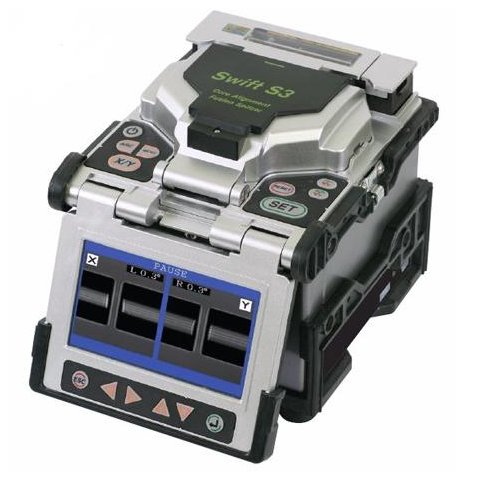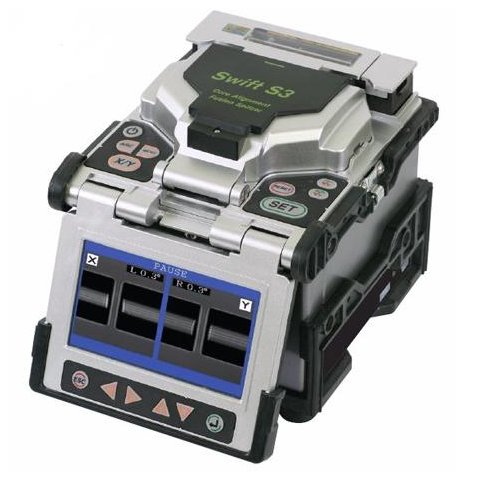 110, 220 V
Warranty: 12 month (s)
Fusion splicer for SM, MM, DS, NZDS fibers. Splice time: 9 s.
Ilsintech Swift S3 Fusion Splicer is an automatic fusion splicer for optic fiber. It is the most compact, lightweight and fast in its class. Ilsintech Swift S3 is capable of ensuring high-quality splicing even in the most unfavorable environment conditions.
Ilsintech Swift S3 Fusion Splicer Features
4.3-inch two-position color display.
Heating tube allows heating two sleeves simultaneously, which increases operation speed by 20%.
250 splicing/heating cycles at battery operation.
User-friendly menu.
High-quality operation under wind and rain, dust and water protection.
Stress-resistance.
Compact dimensions and light weight.
Ilsintech Swift S3 Fusion Splicer Technical Specifications
Alignment method
IPAS core-to-core alignment (Image Pattern Analysis Alignment System) 
Applicable Fibers
SM (ITU-T G.652, ITU-T G.657),
MM (ITU-T G.651),
DS (ITU-T G.653),
NZDS (ITU-T G.655),
EDFA, EI980, different types (SM/MM)
Coating
80 ~ 150 µm
Buffer covering
100 ~ 1000 µm
Fiber Cleave Length
8 ~ 18 mm – for fiber in buffer covering 250 µm
16 mm – for fiber in buffer covering 900 µm
Average Splice Loss
SM: 0.02 dB, MM: 0.01 dB, DS: 0.04 dB, NZDS: 0.04 dB
Return loss
< 60 dB
Splicing and heating time (typical)
9 sec for SM fiber
26 sec with sleeve heating (60 mm)
Programs
splice: 100 modes
heating tube: 50 modes
Internal Memory
last 2000 results (100 images)
General Characteristics
Interface
USB, RCA, ext. power
Power Supply
battery 14.8 V
power adapter  ~100-240 V
Additional Power Supply
DC power supply 12 V and from cigarette lighter
Battery splice/heat cycles
250 cycles (lithium-polymer battery)
Electrode lifetime
> 2000 operations
Mechanical Tension Test
2.0 N or 4.4 N
Display
2 CMOS cameras / 4.3'' color LCD touchscreen
Fiber display and magnification
for X & Y view: 300X
for XY view: 170X
Operation & Storage
Operation Altitude
0 ~ 5000 m
Operation Conditions
from –10 to +50°C @ RH up to 95%
Storage Conditions
from –40 to +80°C @ RH up to 95%
Protection Systems
wind protection up to 15 m/s
protection from rain, dust, stress
Dimensions & Weight
Dimensions  (w × d × h)
138 × 160 ×135 mm (including display)
Weight
2.3 kg (with battery)
Ilsintech Swift S3 Fusion Splicer Package Contents
Fusion splicer unit (1 pc.)
Power adapter (1 pc.)
Sleeve loader (2 pcs.)
Spare electrodes (1 set)
Battery (1 set)
Alcohol dispenser (1 pc.)
Carrying Case (1 pc.)
Manual (1 pc.)