Fusion Splicer INNO Instrument View 7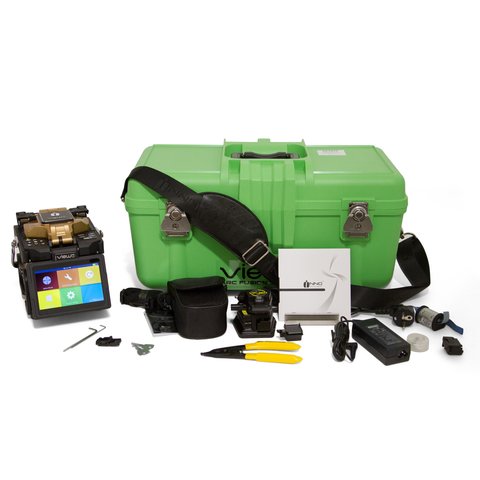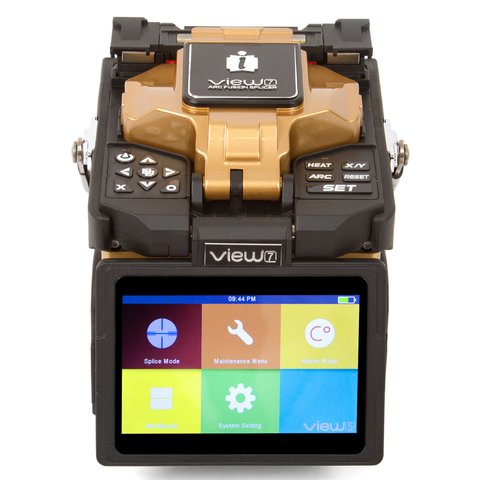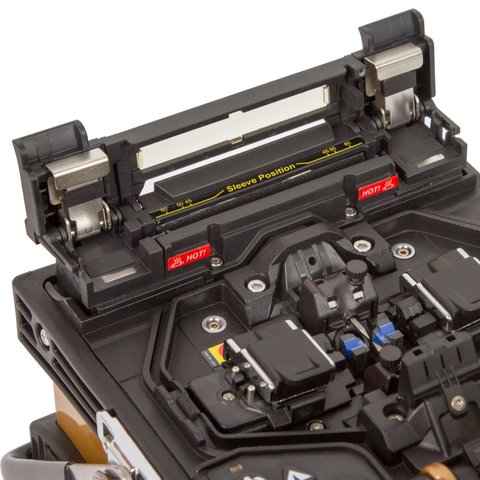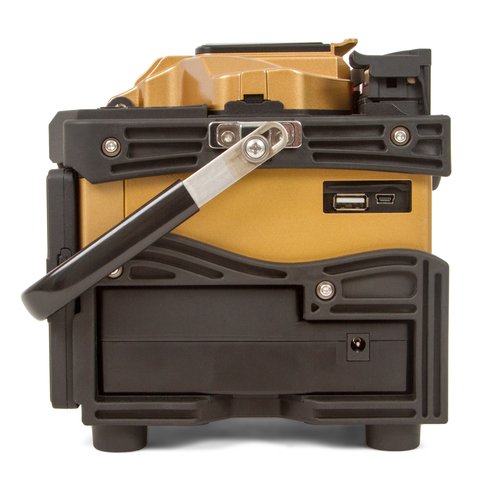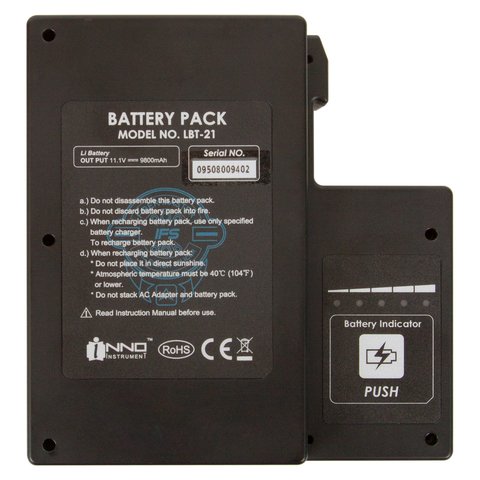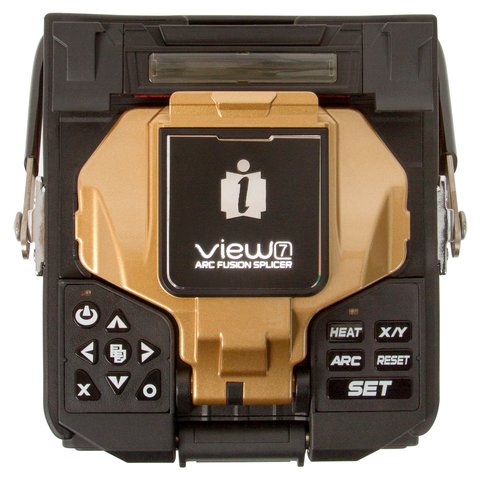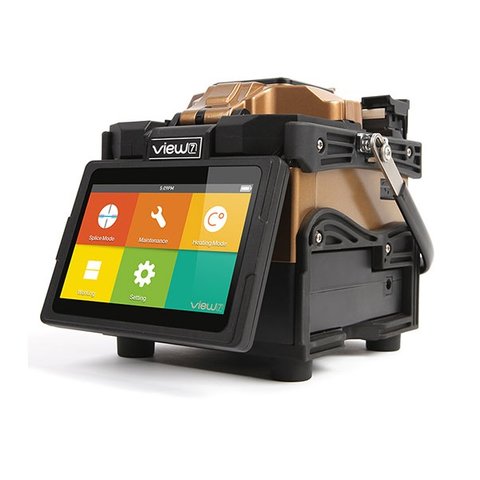 15 kg
110, 220 V
Availability in stock:
HK
Warranty: 24 month (s)
Core-to-core alignment fusion splicer for SM, MM, DS, NZDS optical fibers. Splice time: quick mode - 7 sec / auto mode - 8 sec, heating time: 13 sec. Ultra-high capacity battery.
Note! This item is shipped within 7 working days.
INNO Instrument View 7 is a core-to-core alignment digital fusion splicer with 8 seconds splicing time (auto mode), 13 seconds tube heating time designed for splicing SM, MM, NZDS optical fibers.
The INNO Instrument View 7 kit includes all the necessary accessories: high capacity battery, high precision fiber cleaver, electrode and many more items in a carrying case.
Features
Core alignment splicing method with DACAS (Digital Analysis Core Alignment System).
The world's highest magnification and resolution.
5-inch high-resolution color LCD touch screen.
Ultra-high capacity battery.
Fast heating time.
Detachable SOC holder and heating oven.
Ceramic clamp for improved durability.
Easy to replace electrodes.
Protective rubberized cover
Increased water, dust and shock resistance, may be used under severe environment conditions.
Technical Specifications
Applicable Fibers
SM(ITU-T G.652&G.657) / MM(ITU-T G.651) / DS(ITU-T G.653) / NZDS(ITU-T G.655)
Average Splice Loss
SM:0.02 dB / MM:0.01 dB / DS:0.04 dB / NZDS:0.04 dB/G.657:0.02 dB(ITU-T Standard)
Return Loss
≥ 60 dB
Tension Test
1.96 ~ 2.25 N
Splicing Modes
max 128 modes
Protection Sleeve Length
20 ~ 60 mm
Battery
355 splice & heat cycles
Electrodes Lifetime
3500 times, can be extended by using an electrode grinder
Environmental Conditions
Operation Temperature
-10 ~ 50 °C
Relative Humidity
0.95%
Altitude
0 ~ 5000 m
Power Supply
Adaptor
AC input 100-240 V, DC input 9-14 V
Battery
9800 mAh
Mechanical
Dimensions (h × w × d)
160 × 133 × 155 mm
Weight
2.80 kg (with battery)
Additional Information
Download INNO View 7 User Manual.
Download INNO View 7 Data Sheet.
Package Contents
INNO Instrument View 7 Fusion Splicer — 1 pc.
V7 High Precision Fiber Cleaver — 1 pc.
VFH-10 / VFH-40 Fiber Holder — 1 pc.
JS-180300 AC Adapter — 1 pc.
CG-22 Cooling Tray — 1 pc.
E-27 Electrodes — 1 pair
Instruction CD — 1 pc.
LBT-20 Battery Pack — 1 pc.
ACC-25 Power Cable — 1 pc.
CFS-2 Fiber Stripper — 1 pc.
NBX-35 Carrying Case — 1 pc.