Fusion Splicer Jilong KL-360E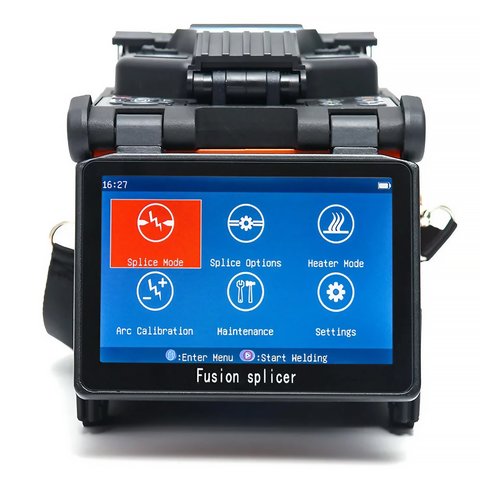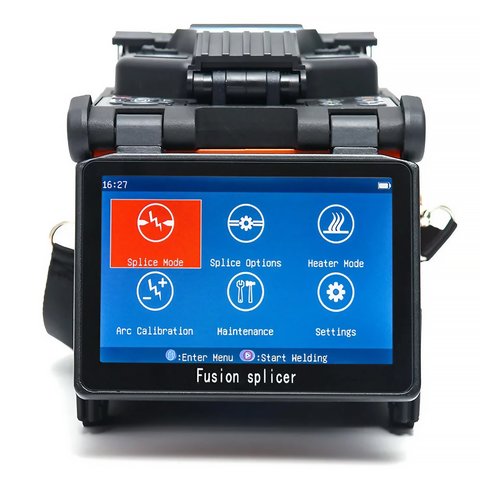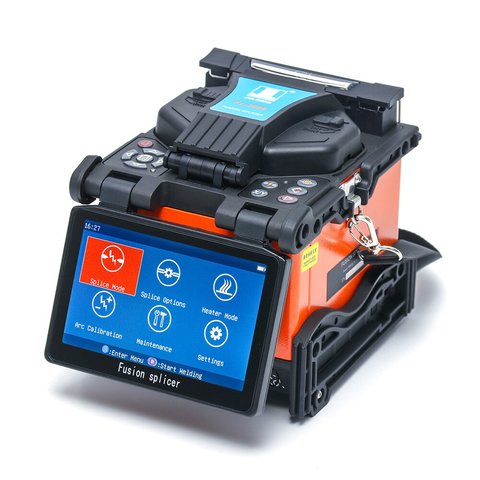 12 kg
Availability in stock:
HK
Warranty: 12 month (s)
Automatic fusion splicer for optic fiber splicing with core or cladding fiber alignment. Splicing time: 9 s, heating time: 15 s.
Note! This item is shipped within 7 working days.
Jilong KL-360E is an automatic fusion splicer with meticulous, manual, core or cladding fiber alignment. The device is capable of splicing fiber in 9 seconds and heating a splice sleeve in 15 seconds. Jilong KL-360E is characterized by real-time & auto control of ARC power function and low splice loss control technology.
4,3-inch color LCD monitor with clear digital image displaying ensures easy and comfortable operation with Jilong KL-360E. Splicing area viewing is ensured by a single view and simultaneous view option for X or Y axes.
Features
Core-to-core alignment by PAS Technology (PAS: Profile Alignment System).
Clear fiber core displaying.
Single view & simultaneous view of X or Y axes.
Real time & auto control of ARC power.
Auto environmental adaptation.
Auto oxidized electrodes adaptation.
Universal clamp.
Auto check & display quality of cleaved end face.
Low splice loss control technology.
Auto compensation of low air pressure. 
Software upgrade via USB interface.
Technical Specifications
Splicing
Applicable fibers
SM,  MM,  DS,  NZDS
Fiber cleaved length
8 ~ 16 mm (coating diameter: 250 µm) 
Fiber diameter
Cladding diameter: 80 ~ 150 µm
Coating diameter: 100 ~ 1000 μm: 16 mm
Fiber alignment method
Meticulous, Core, Cladding, Manual
Average splice loss
0,02 dB (SM),  0,01 dB (MM),  0,04 dB (DS),  0,04 dB (NZDS) 
Splicing time
typical 9 sec (standard SM fiber)
Splicing programs
53 (templates), 100 (user adjustable)
Return loss
> 60 dB
Internal memory
10 000 results
Fiber image magnification
320X (X or Y view)
Splicing mode
Auto, Calibrate, Normal, Special
Heating
Heating time
typical 15 seconds (fast heating control, editable heating time, editable heating temperature)
Heating programs
11 (templates), 40 (user adjustable)
Applicable sleeves
60 mm, 40 mm and other lengths
General
Tension test
2N
Battery capacity
typical 350 cycles (splicing and heating)
Display
4.3 inch TFT color LCD monitor, image rotation
Operating condition
0 ~ 5000 m above sea level;  0 ~ 95% RH; –10 ~ 50°C,  respectively;  max. wind velocity of 15 m/s
Power supply
AC 100-240 V with AC adapter DC13.5 V; inner Li-battery (5200mAH), charging time <3.5 hours
Dimensions (L×W×H)
161 mm × 136 mm × 141 mm
Weight
1.6 kg (excluding battery)
1.93 kg (including battery)
Package Contents
Fusion Splicer Jilong KL-360E — 1 pc.
Fiber Cleaver — 1 pc.
Fiber Stripper — 1 pc.
Carrying Case — 1 pc.
Spare Electrodes — 2 pcs.
Cooling Tray — 1 pc.
Cleaning Tool — 1 pc.
Manual — 1 pc.
Power Supply Cord  — 1 pc.
USB Cable— 1 pc.