Handheld Fusion Splicer Jilong KL-500E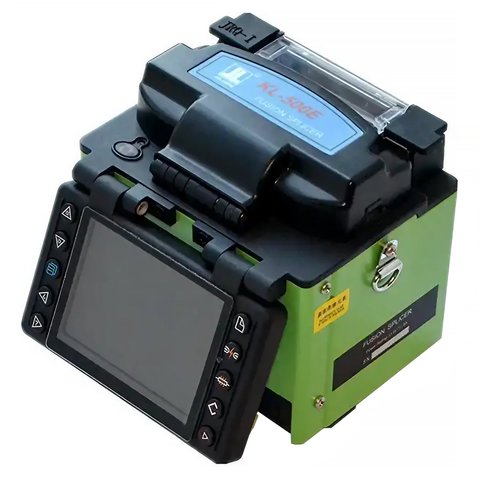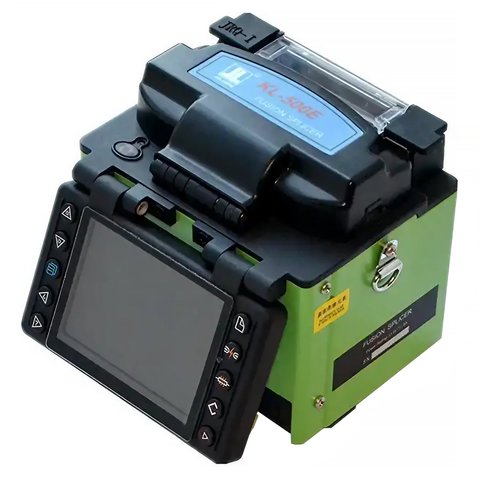 8 kg
Availability in stock:
HK
Warranty: 12 month (s)
9 seconds splice time and 30 seconds heat time. Core-core or clad-clad alignment, PAS technology. Designed for splicing SM, MM, NZDS optical fibers.
Note! This item is shipped within 7 working days.
Jilong KL-500E is a handheld and portable fusion splicer. Splicing time: 9 seconds; heating time: 30 seconds. Core-Core or Clad-Clad Alignment. Applicable fibers are SM, MM, DS, NZDS.
Features
Core-Core or Clad-Clad Alignment.
Core-to-core alignment by PAS Technology (PAS: Profile Alignment System).
Single view & simultaneous view of X or Y axes.
Display: fiber cleaved angle, fiber offset angle, inside temperature, ambient temperature, heater temperature, air pressure and battery voltage.
Image turn over.
Auto power off.
Device's weight is only 1.2 kg (without battery).
3.5 inch color LCD.
Clear fiber core displaying.
Splicing time: 9 seconds; heating time: 30 seconds.
Intuitive interface and smart menu.
SOC and 3-in-one fiber clamp available.
Software upgrade via USB interface.

Technical Specifications
Applicable fibers
SM, MM, DS, NZDS
Fiber diameter
Cladding diameter: 80-150 μm
Fiber count
Single
Fiber cleaved length
12~16 mm (coating diameter: 250 µm) 
Average splice loss
0.02 dB (SM), 0.01 dB (MM), 0.04 dB (DS), 0.04 dB (NZDS)
Typical splicing time
Typical 9 sec (standard SM fiber)
Return loss
>60 dB
Splicing mode
Auto, Calibrate, Normal, Special
Fiber aligning method
Meticulous, Core, Clad, Manual
Splicing program
53 (templet), 40 (user)
Tube heating program
9 (templet), 24 (user)
Tube typical heating time
Typical 30 sec
Applicable sleeves
60 mm, 40 mm
Storage of splice result
4000 results, 20 parameter per result
Fiber image magnification
120X (X or Y view),60X  (X and Y view)
Battery capacity
typical 300 cycles (splicing and heating)
Display
3.5 inch color LCD
Tension test
2 N
Electrode life
2500 splicing cycles
Interface
USB
Power supply
AC 100-240V with AC adapter
Inner Li-battery (5200 mAh)  DC 13.5 V
Operating condition
0 ~ 5000 m above sea level; –10 ~ 50°C; max wind velocity of 15 m/s
Dimensions
125 mm × 105 mm × 113 mm
Weight
1.3 kg with battery
Package Contents
Handheld Fusion Splicer Jilong KL-500E — 1 pc.
Fiber Cleaver — 1 pc.
Fiber Stripper — 1 pc.
Carrying Case — 1 pc.
Spare Electrodes — 2 pcs.
Cooling Tray — 1 pc.
Cleaning Tools — 1 set
Power Module — 1 pc.
Manual — 1 pc.
Power Supply Cord — 1 pc.
USB Cable — 1 pc.