Hot Air Rework Station AOYUE 6028 Sirocco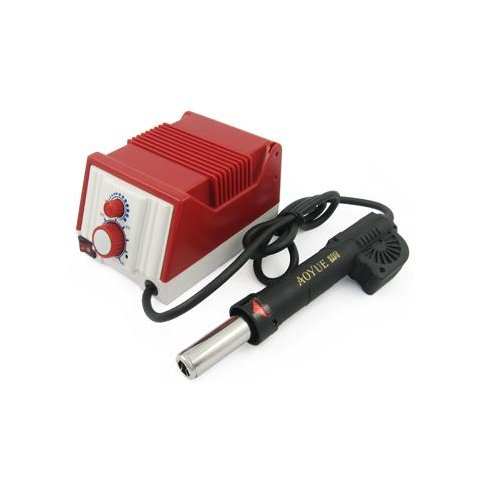 2.3 kg
220 V
Warranty:

12 months
Hand held type hot air gun that simulates the purpose at a reflow oven. Uses Sirocco fan that provides seamless airflow on targeted device without disrupting it's adjacent components.
You may also like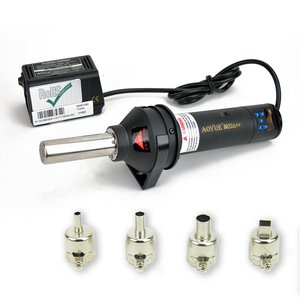 Portable Hot Air Soldering Station AOYUE 8032A++
Turbine pump type. Equipped with digital indicator. Automatic cooling. Temperature: 100°C – 480°C.
Availability in stock:
HK
Description
AOYUE 6028 Sirocco Hot Air Rework Station. Hand held type hot air gun that simulates the purpose at a reflow oven. Uses Sirocco fan, which provides seamless airflow on targeted device, without disrupting its adjacent components. Specifically designed hand piece for better grip. Stylish compact design of main station with built-in hand piece holder. Fully adjustable airflow that enhance it's ability of soldering even of the most delicate components like plastic connectors

SPECIFICATIONS:
| | |
| --- | --- |
| Parameters | AOYUE 6028 |
| Power input | 220V |
| Power consumption | 600W |
| Heating Element | Metal heating core |
| Pump/Motor Type | Sirocco fan |
| Temperature range | 100 - 480°C |
| Fuse | 3A/250V |
| Station Dimensions | 110 x 90 x 155 mm |
Read more
AOYUE 6028 Sirocco Hot Air Rework Station. Hand held type hot air gun that simulates the purpose at a reflow oven. Uses Sirocco fan, which provides seamless airflow on targeted device, without disrupting its adjacent components. Specifically designed hand piece for better grip. Stylish compact design of main station with built-in hand piece holder. Fully adjustable airflow that enhance it's ability of soldering even of the most delicate components like plastic connectors

SPECIFICATIONS:
| | |
| --- | --- |
| Parameters | AOYUE 6028 |
| Power input | 220V |
| Power consumption | 600W |
| Heating Element | Metal heating core |
| Pump/Motor Type | Sirocco fan |
| Temperature range | 100 - 480°C |
| Fuse | 3A/250V |
| Station Dimensions | 110 x 90 x 155 mm |
Package content:

Main Unit with Hot Air Gun
Hot Air Gun Holder
Air Nozzles
Power Cord
| | |
| --- | --- |
| Pump type | |
| Design type | |
| Vacuum pick-up tool | |
| Desoldering Pump | |
| Power Supply | |
| Soldering Iron Power | |
| Hot Air Gun Power | |
| Desoldering Gun | |