Induction Lead-Free Soldering Station QUICK 202D ESD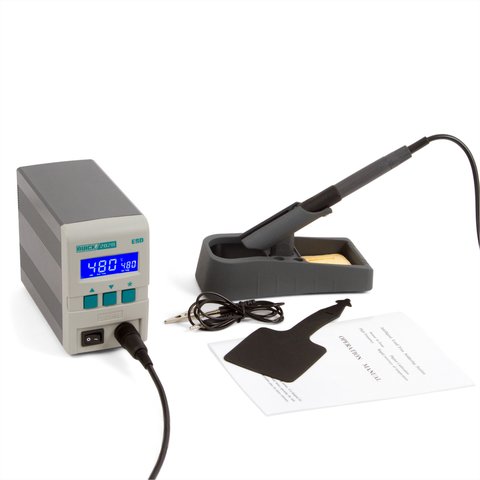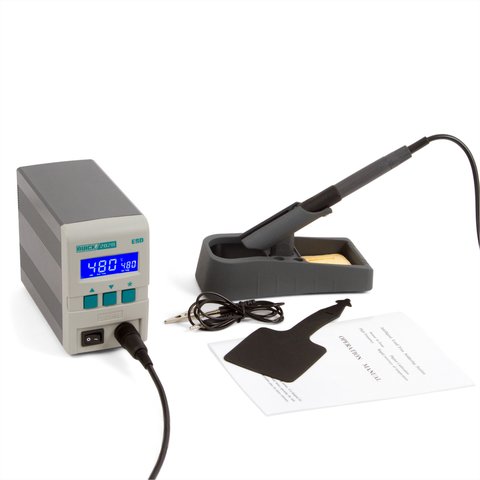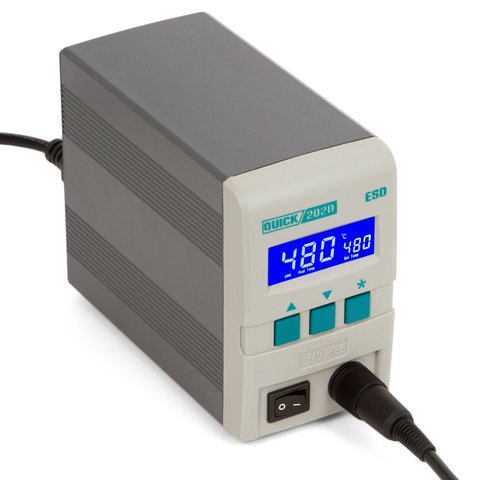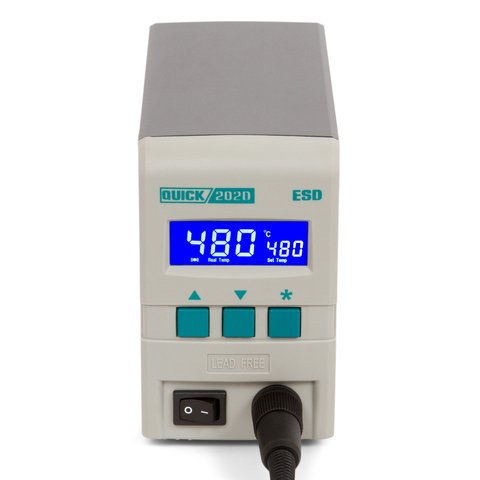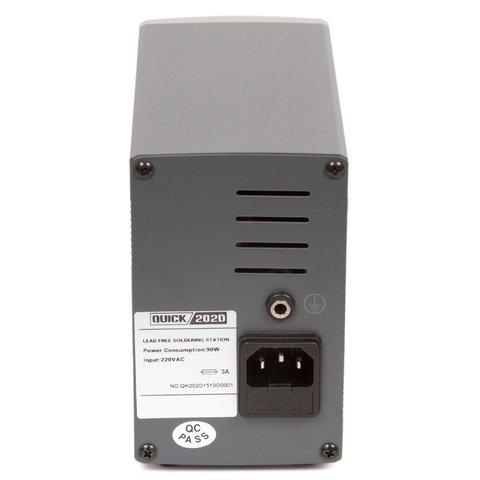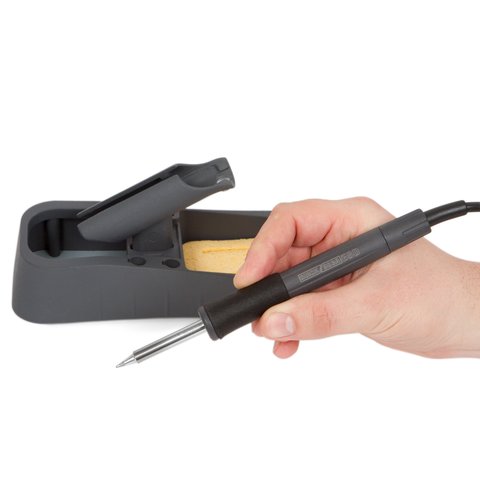 3 kg
220 V
Availability in stock:
HK
Warranty: 6 month (s)
Powerful (90 W) ESD safe soldering station with LCD display, temperature adjustment from 80 °C to 480 °C and temperature stability of ±2 °C.
QUICK 202D ESD ESD is a powerful 90 W induction soldering station for lead-free soldering, designed for mounting and dismounting of SMD components, and soldering of electronic components using refractory lead-free solders. The station is equipped with an LCD display, which allows for the temperature adjustment in the range from 80 °C to 480 °C, and features a temperature stabilization function with temperature deviation of only ± 2 °C.
QUICK 202D is a professional soldering station for all kinds of soldering work and can be used in both, electronics or home appliance repair centers and manufacturing or industry.
Unlike the traditional soldering stations, QUICK 202D is based on a reliable induction heating technology. It does not have a regular heating element. The electromagnetic field created by the inductor generates eddy currents that heat the surface of the soldering tip. Due to this, the soldering tips of the station can reach the set temperature almost immediately.
Safety comes first! The QUICK 202D soldering station features antistatic protection, allowing you to work with electrostatic-sensitive elements, as well as the protection from overheating and overvoltage. This makes the station not only convenient but also safe to use.
If you are a real professional in what you do, the QUICK 202D soldering station will become your favorite instrument and increase the efficiency and quality of your work. If you are a newbie, this powerful and effective soldering device will provide excellent opportunities for development, and become your reliable assistant.
Features
Switching power supply which can prevent the damaging of the unit.
PID temperature control.
Fast heating and rapid thermal recovery.
Temperature locking function.
Manual temperature calibration.
Auto sleeping and auto shut-off time.
Compatible with various types of soldering iron tips.
ESD safe design.
Technical Specifications
| | |
| --- | --- |
| Power consumption | 90 W |
| Output voltage | DC 48 V, 400 KHz |
| Temperature range | 80 °C - 480 °C |
| Auto sleeping time | 0-99 min (adjustable) |
| Auto shut-off time | 0-99 min (adjustable) |
| Sleeping temperature range | 50 °C - 250 °C |
| Ambient temperature (max) | 40 °C |
| Temperature stability | ±2 °C (stationary air, no load) |
| Soldering iron power consumption | 80 W |
| Heating element | electromagnetic element |
| Dimensions | 155 × 78 × 120 mm |
| Weight (without power cord) | 1.0 kg |
Package Contents
QUICK 202D ESD soldering station main unit (1 pc.)
Soldering iron (1 pc.)
Soldering iron stand (1 pc.)
Power cord (1 pc.)
Compatible soldering tips
| | |
| --- | --- |
| Quick 303-1C | |
| Quick 303-2C | |
| Quick 303-3C | |
| Quick 303-1.2D | |
| Quick 303-1.6D | |
| Quick 303-2.4D | |
| Quick 303-3.2D | |
| Quick 303-B | |
| Quick 303-2B | |
| Quick 303-I | |
| Quick 303-K | |
| Quick 303-SK | |
| | |
| --- | --- |
| Power | |
| Heater type | |
| Control type | |
| Soldering iron voltage | |