Infrared Soldering Station ACHI IR-6000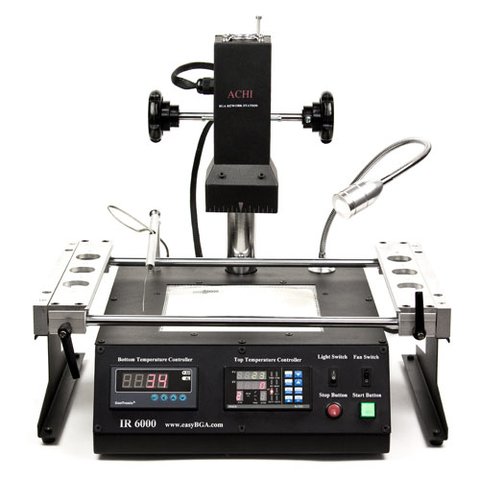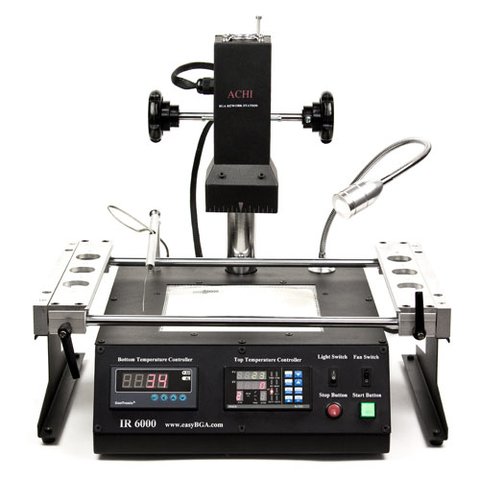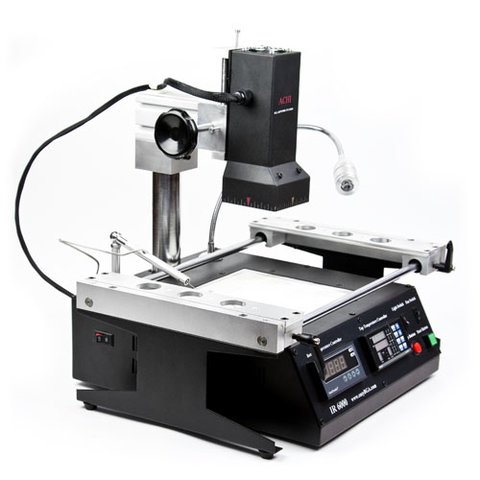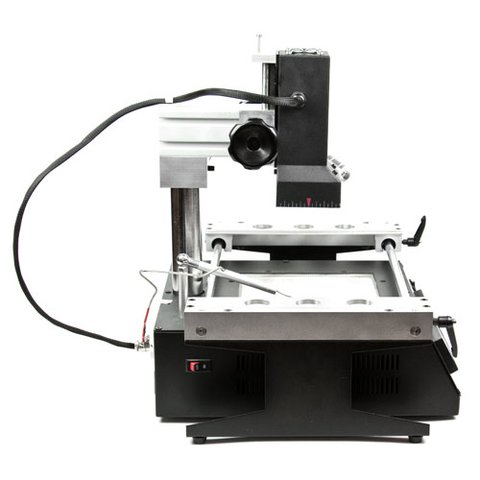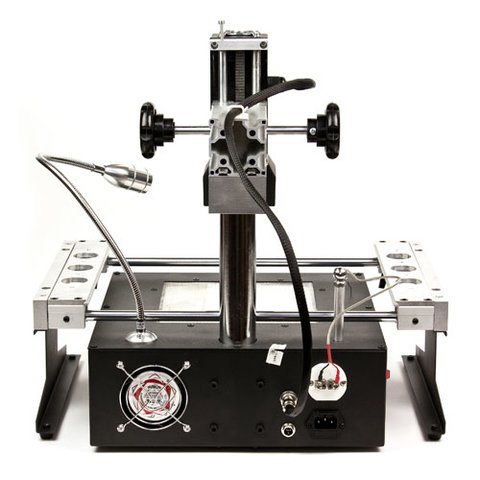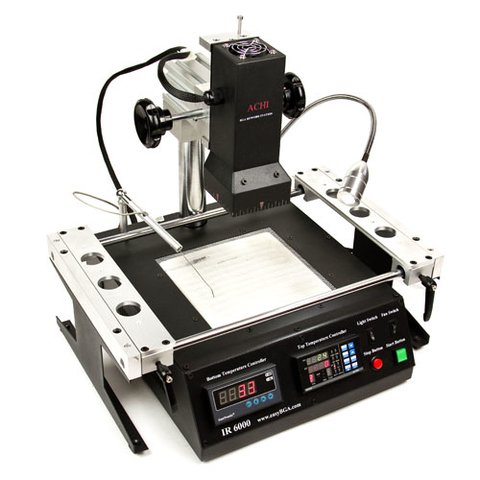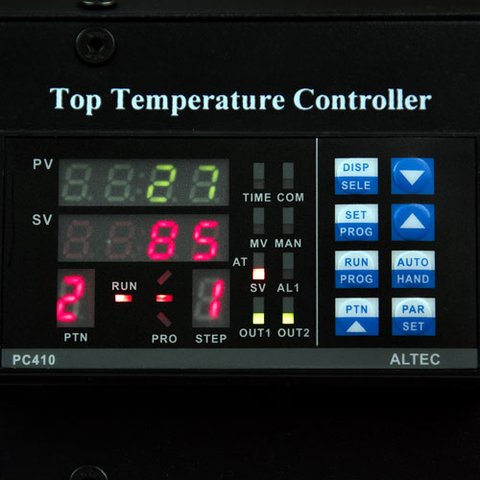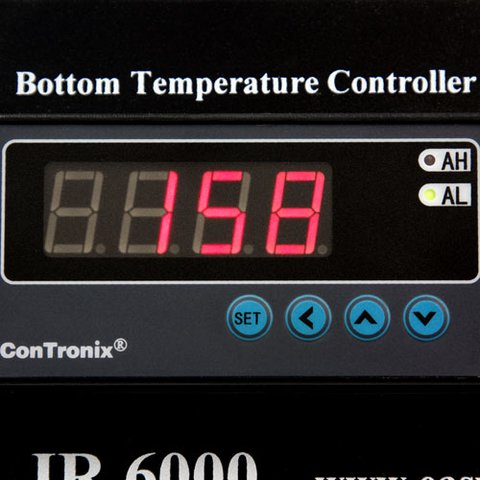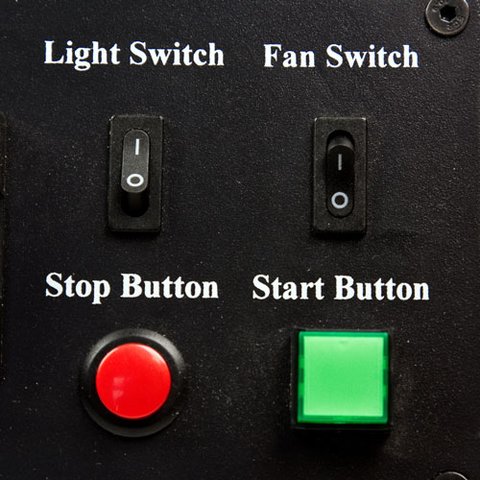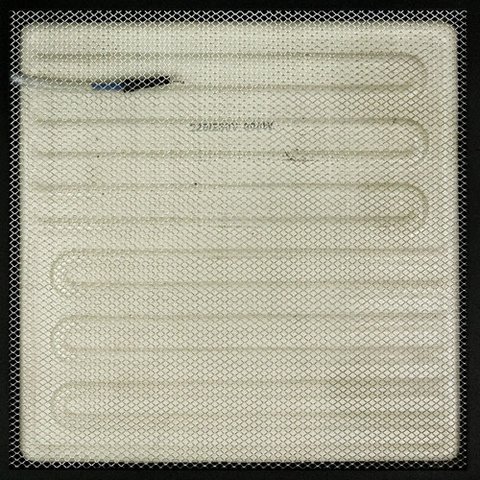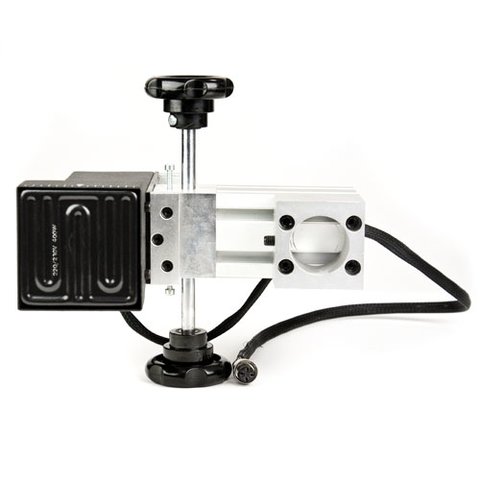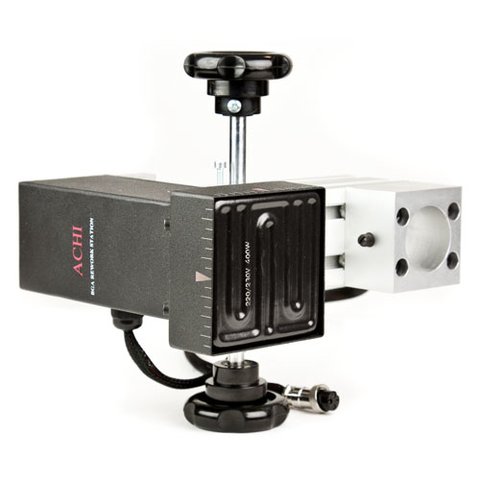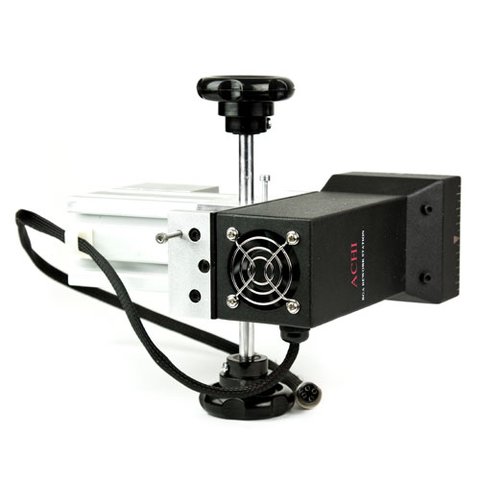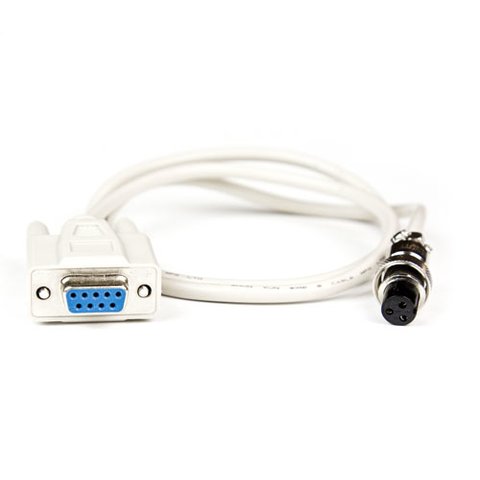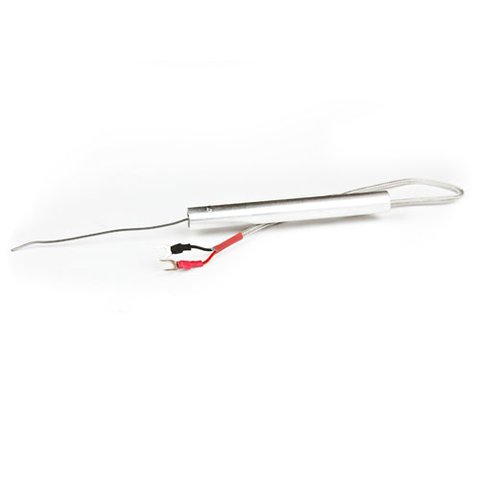 18.6 kg
220 V
Warranty: 6 month (s)
All-purpose repair kit, designed specially for recovery of middle-sized circuit plates such as laptop motherboards.
ACHI IR-6000 infrared soldering station is designed for middle-sized circuit plate rework. Solder is heated with infrared radiating which lets easy soldering and desoldering of different printed board types: BGA, QFP and other. 180×180 mm bottom heater can heat a substantial area on a circuit board, thus preventing distortion from local heater. Eight different temperature profiles give the opportunity to choose necessary soldering mode for different solders, also for lead-free ones.
Features
Folding table with moving holders enables plate mounting and stable fixation.
Upper heater can be moved vertically and horizontally.
Soldering spot is illuminated with LED lamp incorporated in the station frame
Working area temperature sensor can be fixed on a stand and pointed to the desired spot with the help of flexible conductor.
Upper and bottom heater temperature control is performed with two contact thermocouples.
Sound alarm for upper heater when reaching the programmed temperature level.
Soldering process takes place according to programmable temperature profile.
ACHI IR-6000 establishes PC connection through RS-232 serial port.
Precise closed loop control ensures correct heating.
Technical Specifications
Heater type
ceramic
Power
220 V
Upper heater type
IR
Upper heater size
80 × 80 mm
Upper heater power
400 W
Bottom heater type
IR
Bottom heater size
180 × 180 mm
Bottom heater power
800 W
Total power
1350 W
Upper heater temperature control
independent temperature control with alarm
accuracy ±0.5%
Bottom heater temperature control
independent temperature control without alarm
accuracy ±0.5%
Applicable chip size (max.)
≤ 70 × 70 mm
Applicable PCB size (max.)
≤ 400 × 305 mm
Maximum heating temperature
400 °C
Dimensions
475 × 480 × 420 mm
Weight
15 kg
Articles & Reviews
Infrared Rework Stations: Technological Benefits and ACHI Brand Review
Package Contents
ACHI IR-6000 Soldering Station
DATA-cable
Thermocouple with mounting
User manual
CD with software
| | |
| --- | --- |
| Upper Heater Size | |
| Bottom heater size | |
| Heater Type | |
| Control type | microcontroller / PC synchronization |
| Upper heater type | |
| Bottom heater type | |
| Upper heater power | |
| Total power | |