Infrared Thermometer UNI-T UT301C+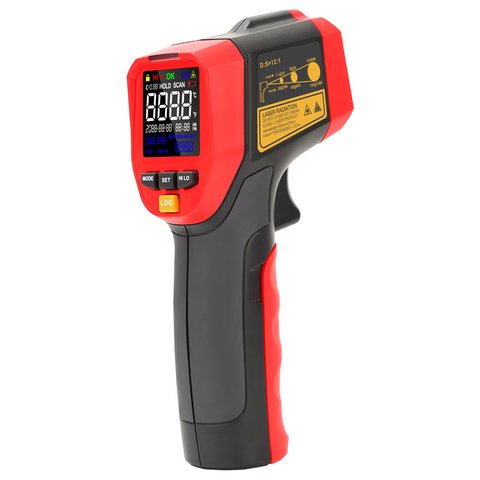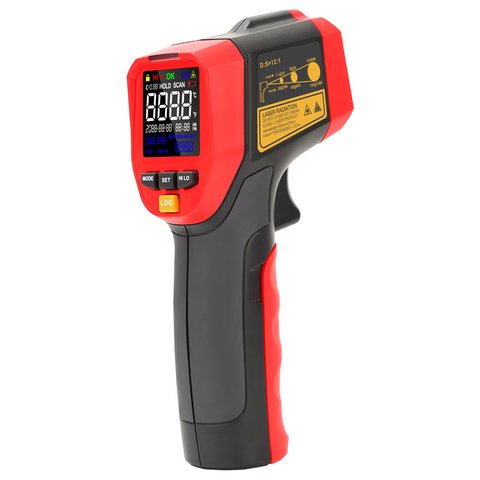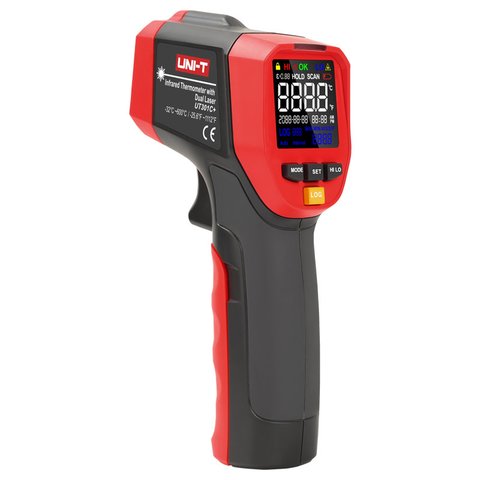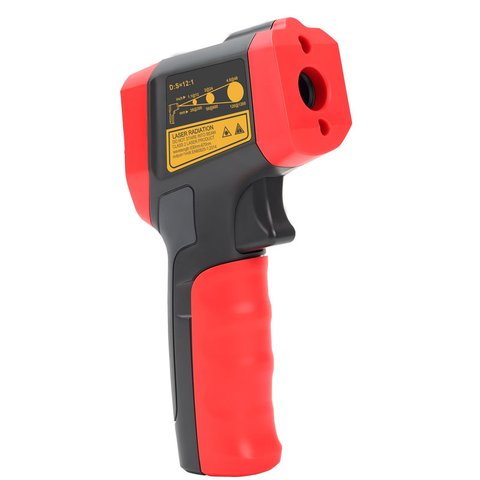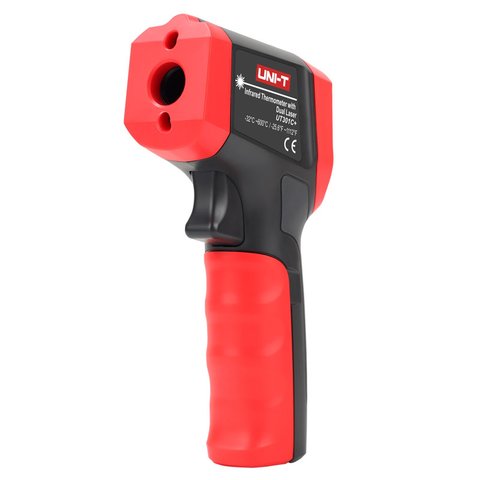 1 kg
Warranty: 24 month (s)
An easy-to-use infrared thermometer for surface temperature measurements within the range from -32 °C to 600 °C. Response time: 250 ms. D:S ratio: 12:1.
UNI-T UT301C+ is a reliable and easy-to-use infrared thermometer for non-contact temperature measurement within the range from –32ºC to 600ºC. It has an adjustable high and low temperature visual/audible alarm, responding faster than 250ms, which can help you quickly find out anomalies. You can preset and save 5 sets of emissivity values, and quickly switch the emissivity according to different surfaces to get more accurate results.
UT301C+ is ideal for processes that require temperature monitoring. UT301C+ can be applied to power distribution/transportation equipment inspection, HVAC/equipment maintenance, vehicle troubleshooting, and more fields.
This infrared ihermometer is NOT a medical device. However, you can use it to measure a person's body temperature. To do this, you need to select empirically and set the emission factor in the settings (it's in the range 0.6-0.9 for the human body).
You should always maintain safety and security while working:
make sure the laser beam don't get into your eyes;
don't let children play with the device;
don't use the device near surfaces that could reflect the laser beam into anyone's eyes.
Features
Temperature measurement range: –32ºC~600ºC.
Measured temperature exceeding range indication.
Built-in dual laser indication (disableable).
Adjustable high and low temperature visual/audible alarm
High contrast backlit color EBTN display.
MAX/MIN/AVG/DIFF/ modes.
Data hold.
Temperature recording up to 99 groups.
Time scheduled measurement.
Low battery indication.
Auto power off
Lock measurement.
Tripod mount.
Technical Specifications
Measurement range
-32℃~600℃
-25.6℉~1112℉
Accuracy
>0℃: ±1.5℃ or ±1.5%; ≤0℃: ±(1.5℃+0.1℃/℃)
>32℉: ±3.0℉ or ±1.5%; ≤32℉: ±(3.0℉+0.1℉/℉)
Repeatability
0.7℃ or 0.7% (1.5℉ or 0.7%)
D:S ratio
12:1 (95%)
Response time
≤250 ms (95% of reading)
Emissivity
0.1~1.0 (adjustable, stores 5 sets of preset values)
Spectral response
8 μm ~ 14 μm
Laser power
< 1 mW
General Specifications
Display
color EBTN, 30 mm × 30 mm
Data storage
99
Power
9V battery
Operating temperature
0℃~50℃ (32℉~122℉)
Storage temperature
 -20℃~60℃ (-4℉~140℉)
Operating humidity
<90% RH (non-condensing)
Drop test
1 m
Dimensions
161 mm × 90 mm × 48 mm
Weight
204 g
User Manual

Download UNI-T UT301C+ manual.
Package Contents
Infrared Thermometer UNI-T UT301C+ — 1 pc.
Battery — 1 pc.
User Manual — 1 pc.
Carrying Bag — 1 pc.
| | |
| --- | --- |
| Min. temperature | |
| Optical resolution | |
| Regulated compensation factor | |
| Max. temperature | |