LED Standalone Controller H803TV (400000 px, DIV, 1600x1200, 220 V)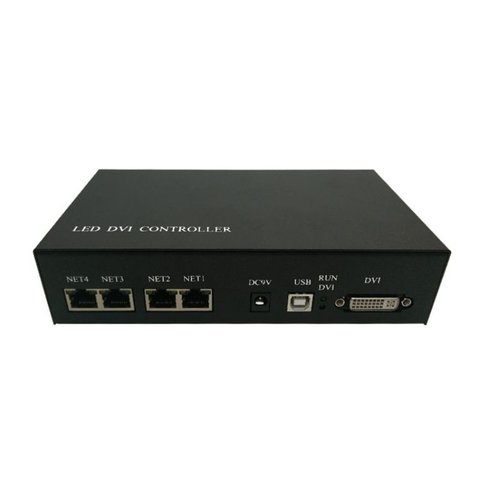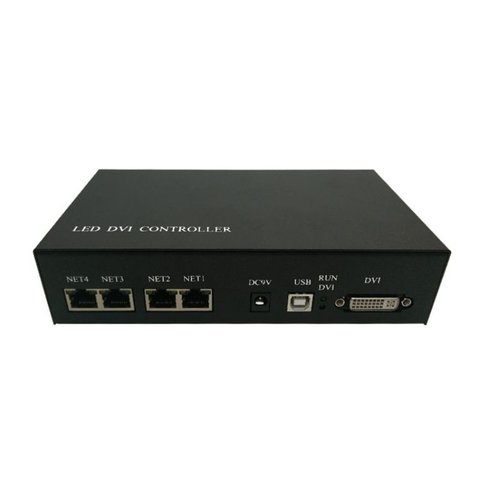 1.8 kg
Availability in stock:
CN
Warranty: 12 month (s)
Allows controlling and displaying text/images on LED RGB modules. Max. number of pixels:400000.
Note! This item is shipped within 7 working days.
H803TV is an online master controller that transmits data via DVI/HDMI interface. Ensures high speed transmission and large control ability.
H803TV can be connected to different computers with different operating systems, and devices with DVI/HDMI interface. It supports dual-monitor mode, multi-monitor extension mode and duplication mode.
Auxiliary slave controllers: H801RA, H801RC and H802RA.
Auxiliary software is "LED studio software" or "Madrix".
Compatible ICs:
LPD6803, LPD8806, LPD1882, LPD1889, LPD6812, LPD1883,LPD1886, DMX512, HDMX, APA102, MY9221, DZ2809, SM16716,SM16711, UCS6909, UCS6912, UCS1903, UCS1909, UCS1912,WS2801, WS2803, WS2811, INK1003, TM1812, TM1809, TM1804,TM1803, TM1913, TM1914, TM1926, TM1829, TM190, TM1814,BS0901, BS0902, BS0825, BS0815, LY6620, BS0825, LD1510, LD1512,LD1530, LD1532, TLS3001, TLS3002, DM412, DM413, DM114,DM115, DM13C, DM134, DM135, DM136, MBI6023, MBI6024,MBI5001, MBI5168, MBI5016, MBI5026, MBI5027, 74HC595, 6B595,TB62726, TB62706, ST2221A, ST2221C, XLT5026, ZQL9712,ZQL9712HV, HEF4094,A8012, etc.
Technical Specifications
| | |
| --- | --- |
| Input Voltage | DC 9V |
| Power Consumption | 5W |
| Control pixels number | 400000 pixels |
| Dimensions | 183 x 139 x 40 mm |
| Weight | 0.8 Kg |
Package Content
H803TV controller - 1 pc.
DVI cable - 1 pc.
USB cable - 1 pc.
DC 9V adapter - 1 pc.
| | |
| --- | --- |
| Remote control present | |
| SD-card present | |
| Wi-Fi present | |
| Control type | |
| Voltage | |
| Bluetooth | |
| Number of controlled pixels | |