Long Nose Pliers Pro'sKit PM-919 (170 mm)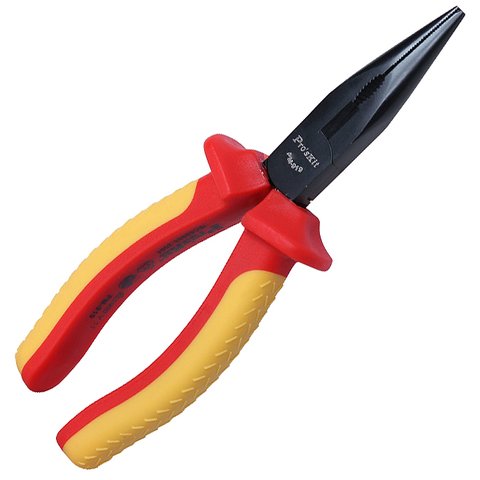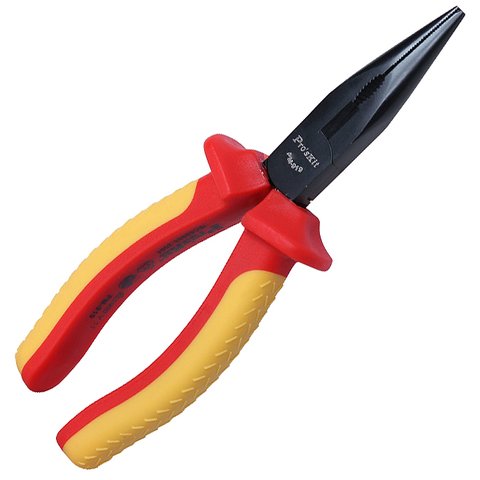 Made of hardened and tempered steel for maximum strength and durability. Hand sharpened cutting edges.
Pro'sKit PM-919 are a long nose pliers with hardened cutting edges and a teflon polished finish. Pro'sKit PM-919 long nose pliers have soft grip handles for comfort and control, and can be used for cutting according to IEC 900, and DIN 1000V safety standards.
Features
Certified to IEC 60900: 2004, VDE, and DIN 1000V safety standards
Ergonomic cushion grip handles for maximum comfort
Teflon multi-layered hard chrome finish
Specifications
Application
soft wire
ø 2.5 mm
hard wire
ø 1.6 mm
OAL
170 mm
Length
Type

with cutting edges
straight
dielectric