Accta 301/401 Soldering Stations Shipped for Free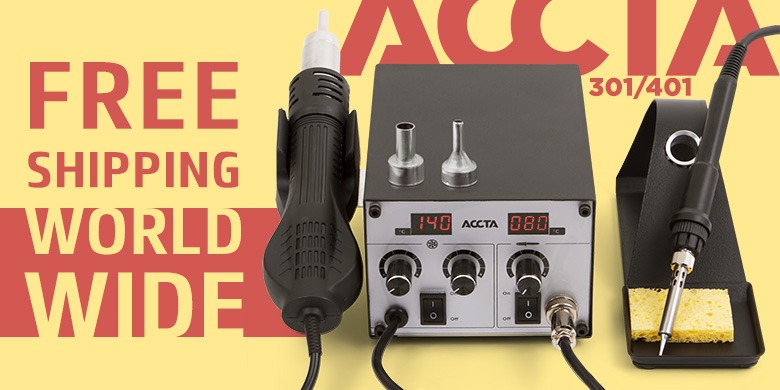 Hot deal for you! Need a hot air soldering station? Get one cheaper! Buy Accta 301 or Accta 401 hot air rework stations and get them delivered to your country for free.
Why Accta 301?
Great temperature stability.
High performance soldering iron.
Displays real temperature of hot air gun and soldering iron.
Smart multilevel emergency protection system.
Compact size and lightweight device.
Why Accta 401?
All the benefits of Accta 301 + the following:
Soldering iron with Hakko T12 tips for operation with components that are difficult to solder.
Soldering iron temperature calibration for a particular soldering tip.
Shop the offer!