Energy Saving Products Now Available in Our Store!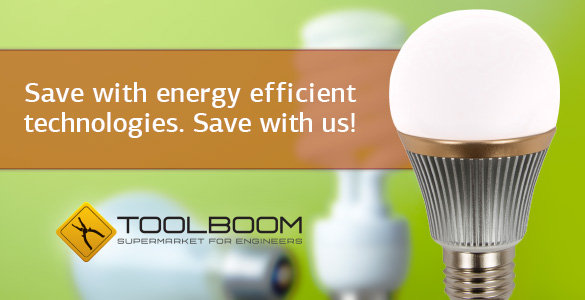 Today, when the problem of rational use of energy is relevant more than ever, LEDs marked a turning point for the whole lighting market. LED lamps consume 10 times less power as compared to incandescent light bulbs and 2 times less power as compared to fluorescent ones. The lifespan of the correctly assembled LED lamp is 50-100 thousand hours (for comparison the lifespan of a traditional incandescent and fluorescent light bulb is 1000 and 10 000 hours respectively). That's why implementation of LED lighting will lead to significant cash and energy savings. Impressive LED market growth is unquestionable and it's safe to say that in the next decade there will be a real LED-boom that will lead to LED light replacing less efficient light sources in every home, office and on every street.
You should be very careful when buying cheap LED lamps - besides obvious advantages they can have some serious drawbacks like flickering, overheating and overstated specifications. High-quality LED lamps are durable and they will serve not only for you but also for your children and grandchildren. Therefore, when buying a LED lamp spare no expense and invest your money into the bright future.
Try and assemble this very promising and cost-effective light source by yourself. Check out our new category Energy Saving, where you can find everything you need to build your own LED light source. By assembling LED lamp with your own hands you can always be 100% sure that it will meet the claimed specifications. Perhaps this can be the start of your own business, who knows…