Fluke and Flir Thermal Imagers now on ToolBoom!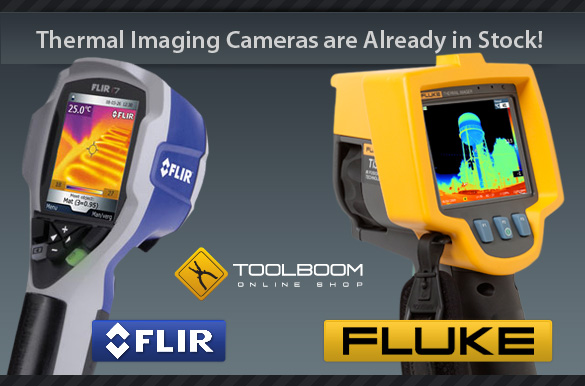 Due to numerous customer requests ToolBoom online store has added thermal imaging cameras to our product selection. From the whole variety of companies, we have chosen the most popular manufacturers, Fluke and Flir. Their products combine precision, reliability and functionality for a favourable price.
The most popular applications of thermal imaging cameras comprise:
maintenance and technical support for mechanical and electrical equipment units;
real-time monitoring of electric power substations, power lines and other power facilities;
development and quality assessment for thermal modes in various equipment;
opportunity to get a detail picture of electronic devices, such as circuit plates.
You can order any thermal imager model of the listed manufacturers even if it is not in our product range yet. We will deliver your purchase as soon as possible.
If you are interested in any other Fluke and Flir products, do not hesitate to contact us.
With regards,
ToolBoom team