Meet Super Bundle Offer from RIGOL!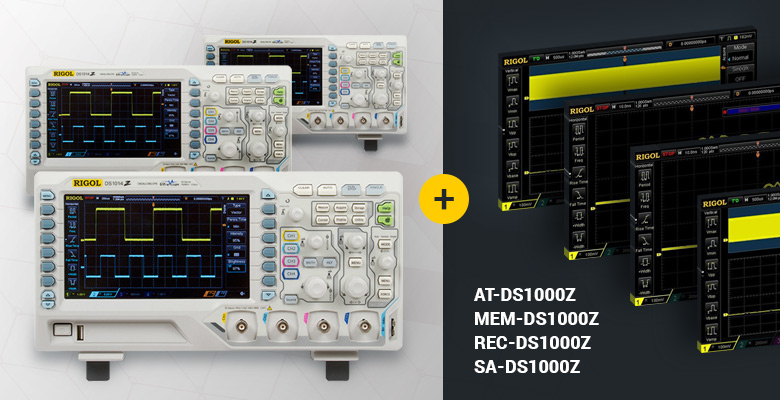 Buy any RIGOL DS1000Z/MSO1000Z series oscilloscope and get 4 additional options for FREE! Free options include:
AT-DS1000Z – advanced trigger option (RS232, I2C, SPI, Runt, Windows, Nth Edge, Delay, Time Out, Setup/Hold trigger functions)
MEM-DS1000Z – deep memory option (increases the maximum memory depth from 12 Mpts to 24 Mpts)
REC-DS1000Z – waveform record and play option
SA-DS1000Z – serial data decoding and trigger option (I2C, SPI, UART/RS232 decoding)
Great chance to get valuable functional extensions for your device at no cost!