Mega SIGLENT Deal! Buy and Save up to $300
The SIGLENT's product range has pretty much everything for a comfortable and efficient work with electronics.
To make it even better, ToolBoom offers you a chance to score major deals on the brand's products. By purchasing from us you benefit from a wide product range, the manufacturer's warranty, and great discounts!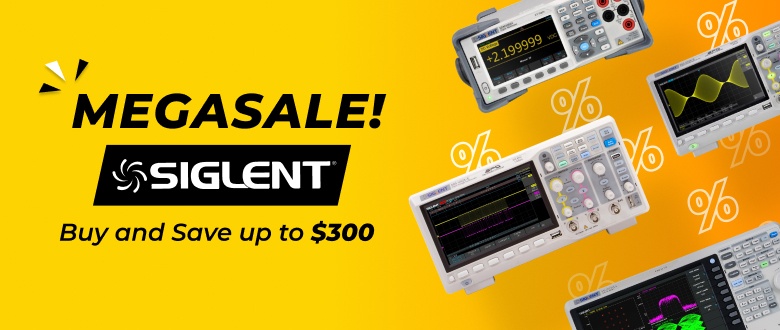 Now's the time to grab that new multimeter or oscilloscope for your workshop and save up to $300! All you have to do is choose what you want most.
The offer is valid until September 28.