New Series of ATTEN Oscilloscopes are in Stock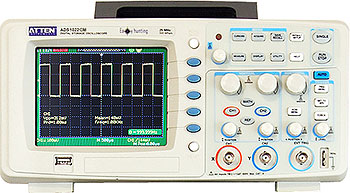 ATTEN, one of the leading manufacturers of the low-end oscilloscopes, has upgraded the popular ADS1000CA series, the proven top-choice in terms of quality-price ratio.
Taking into account high technical features the new ADS1000CM can boast:
Memory Depth 2MB per channel!
Bandwidth up to 150 MHz
Sampling Rate 1GSa/s
it is bound to become the new bestseller among the oscilloscopes of the same class.
The new series is available from our stock!