Outdoor LED lamps: Energy-saving and practical solution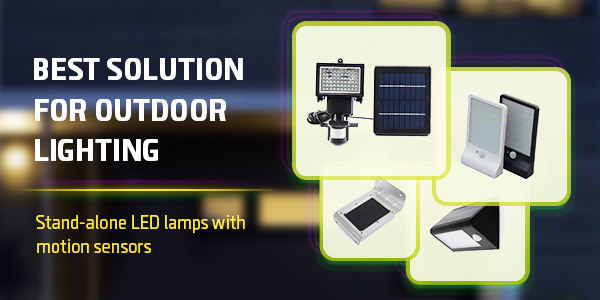 It would seem that it's still summer by the calendar, but autumn is already around the corner. Days are getting shorter and shorter…
So it's time you bought energy-saving lamps for street lighting with motion sensors! Thanks to built-in solar panels, these lamps do not need connection to the electrical mains. They are perfect for country-houses, holiday camps, restaurants, and other premises with outdoor areas.
These lamps offer the following advantages:
Using solar energy to recharge the battery
Motion sensor to turn on/off
Economy mode up to 5 hours
Maximum brightness mode up to 2 hours
Made of durable materials
Waterproof case
Automatic day/ night detection
Passive infrared sensor (PIR) that detects only motion of humans