Unbelievable! We are excited to present new Accta measuring instruments!
You are so used to and well aware of Accta soldering equipment. But progress does not stand still, so neither do we. From now on, Accta shouldn't be associated with soldering stations only! This brand has now released a whole series of measuring instruments. And this is not surprising, as every professional can't do without a multimeter!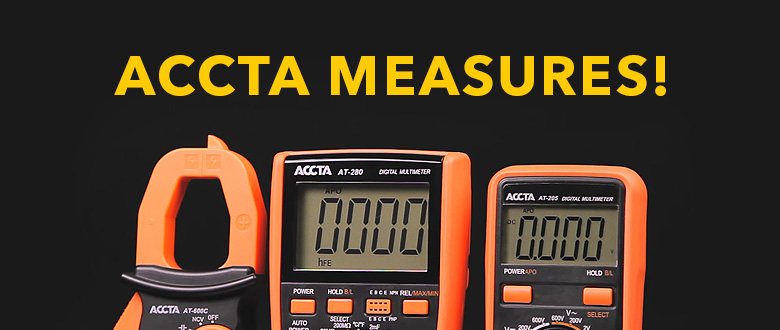 Accta range of products has now been topped up with reliable multimeters and clamp meters from the simplest models to professional devices with full functionality. This allows you to choose a device based on your precise needs. Accta can be used for anything, including small repair works, education and training, and hobbies as well as electronics repairs, industry, and science.