Visit Toys4brain – a New STEM Toys & Hobbies Online Store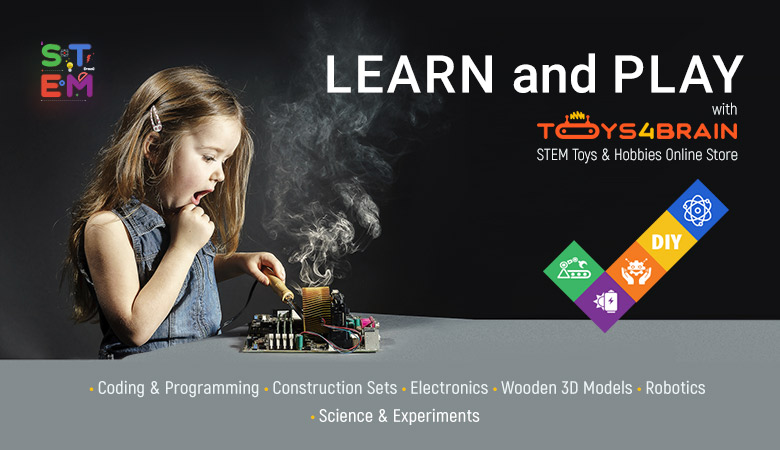 We have wonderful news for you!
We have launched a new dedicated online store of STEM toys – toys4brain. "What is so special about STEM toys?" – you may ask.
With these toys, your children can gain complex technical knowledge and learn how the world works. What's more, STEM toys help develop fine motor skills, logic and creative thinking in an easy and interesting game format. There lies the difference between them and ordinary toys.
At toys4brain.com you will find the following tasty treats for your brain:
Join us in this incredible world of science, robotics, electronics, and engineering – the world of STEM.
Use this awesome chance to impress your children and friends with fun Christmas and New Year gifts. Enjoy pleasant launch discounts.