Optical Time Domain Reflectometer EXFO MaxTester 715B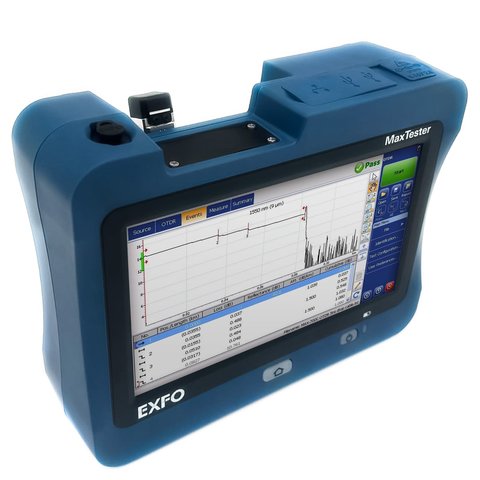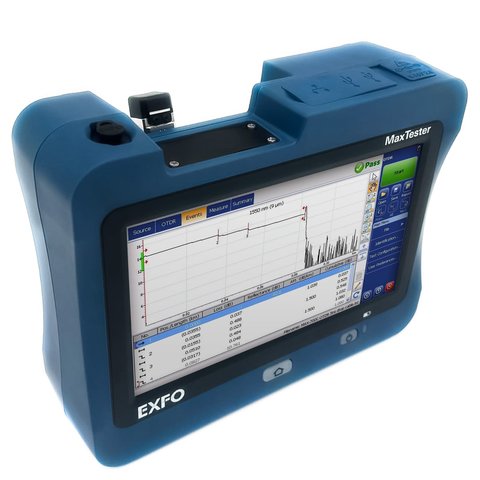 5 kg
110, 220 V
Availability in stock:
HK
Warranty: 12 month (s)
Wavelength: 1310/1550 nm. Dynamic range: 30/28 dB. Event dead zone: 1 m. Attenuation dead zone: 4 m.
Note! This item is shipped within 7 working days.
EXFO MaxTester 715B Optical Time Domain Reflectometer is a powerful lightweight handy OTDR with 7-inch outdoor-enhanced touchscreen display, tablet-inspired design, 12-hour battery operation, rugged design for outdoor operation.
EXFO MaxTester 715B is iOLM-ready (iOLM – intelligent Optical Link Mapper, a dynamic application that turns complex OTDR trace analysis into a one-touch task).
Ordering Information
If you want to buy additional options for your OTDR, please choose them from the list below and contact our sales manager.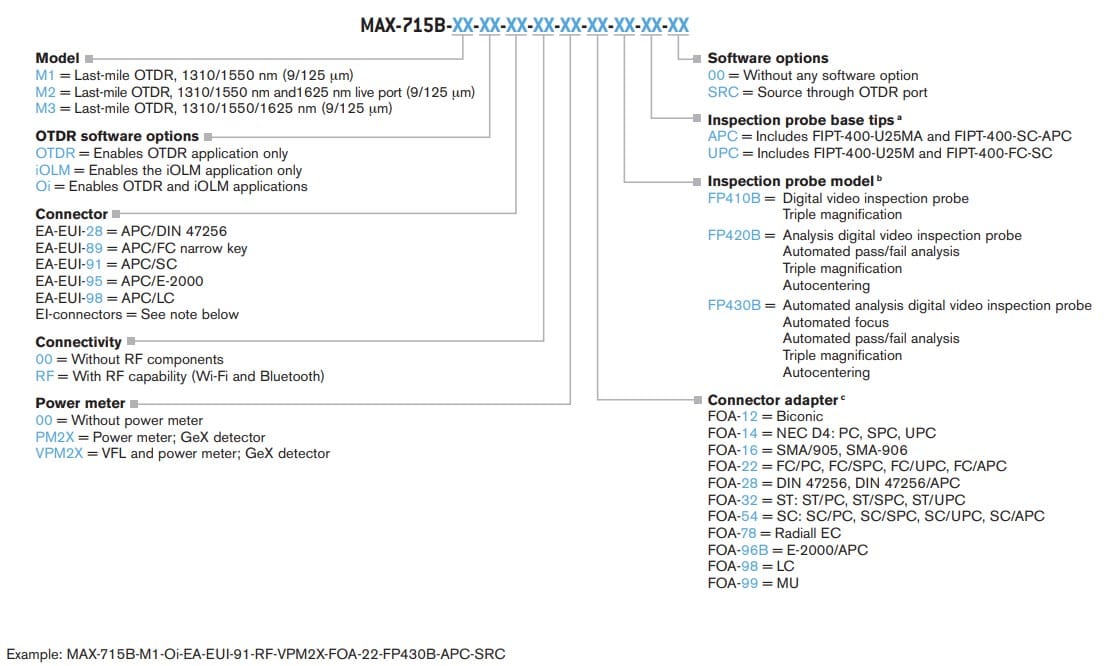 Features
Handy, lightweight, powerful, tablet-like device
7-inch, outdoor-enhanced touchscreen
12-hour autonomous operation
Rugged design built for outdoor operation
Application
FTTx last-mile installation and troubleshooting
Short access network testing
FTTA-fiber DAS installations
CATV/HFC network testing
Technical Specifications
Wavelength
1310/1550 nm
1625 nm (option)
Dynamic range
30/28 dB
28 dB (1625 nm)
Event dead zone
1 m
Attenuation dead zone
4 m
Distance range
0.1 – 160 km
Pulse width
5 ns – 20 μs
Linearity
±0.05 dB
Loss threshold
0.01 dB
Loss resolution
0.001 dB
Sampling resolution
0.04 to 5 m
Sampling points
Up to 256 000
Interfaces
Two USB 2.0 ports
RJ-45 LAN 10/100 Mbit/s
Storage
2 GB internal memory (20 000 OTDR traces, typical)
Batteries
Rechargeable lithium-polymer battery
Power supply
AC/DC adapter, input 100-240 VAC, 50-60 Hz, 9-16 V DCIN 15 Watts minimum
Dimensions
200 × 155 × 68 mm
Weight
1.3 kg
Package Contents
EXFO MAX-715B Optical Time Domain Reflectometer — 1 pc.
Battery GP-2209 — 1 pc.
Power adapter/charger GP-2146 — 1 pc.
User Manual — 1 pc.
| | |
| --- | --- |
| Dynamic range | |
| Wave length | |
| Fiber type | |