Optical Time Domain Reflectometer Jilong KL-6200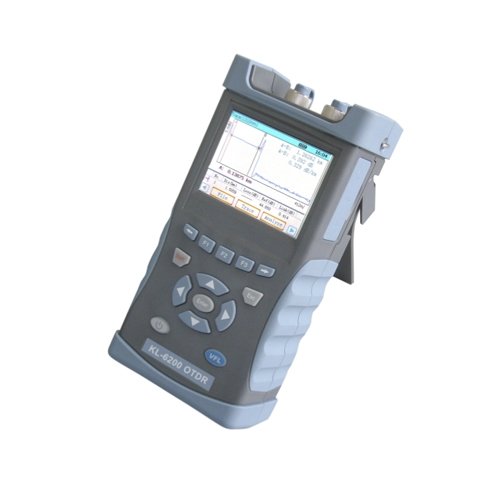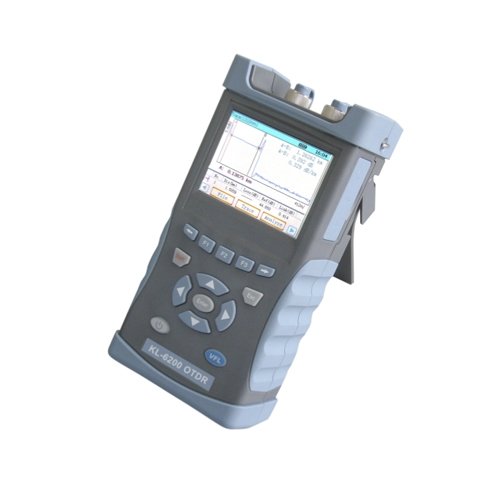 4.6 kg
110, 220 V
Warranty: 12 month (s)
Handheld Optical Time Domain Reflectometer with 1310/1550 nm (single-mode) wavelength and 28/26 dB dynamic range.
Jilong KL-6200 OTDRis a fully-functional handheld reflectometer designed for single-mode troubleshooting of access/FTTx, as well as for local network testing. The device is characterized by a high dynamic range and short dead zone.
Jilong KL-6200 Optical Time Domain Reflectometer Features
Compact and lightweight handheld device.
Wavelength: 1310/1550 nm (single-mode).
Dynamic range: 28/26 dB.
Short Dead Zone: 1.6 m.
Battery power supply, 10 hours battery life.
Large internal memory (800 results).
USB interface for data transfer.
Color display (touchscreen) for clear viewing of results under bright sunlight.
Visual fault locator (VFL).
FC/UPC universal optical connector.
Data Sheet
Download Download Jilong KL-6200 Data Sheet.
Jilong KL-6200 Optical Time Domain Reflectometer Technical Specifications
Optical Time Domain Reflectometer
Applicable fiber
Single-mode
Wavelength
1310/1550 nm (±20nm)
Dynamic range
28/26 dB
Event dead zone
≤1.6 m
Distance range
4, 8, 16, 32, 64, 128, 256 km
Pulse width
10, 30, 80, 160, 320, 640, 1280, 5120, 10240 ns
Sampling resolution
0.25, 0.5, 1, 2, 4, 8, 16 m
Sampling Points
65534
Linearity
0.05 dB/dB
Loss threshold
0.01 dB
Data Storage
Storage Capacity
Internal: ≥800 traces; External: USB
General
Display
color LCD (touchscreen)
Power supply
Li battery: 4400 mAh, 7.4 V
AC power adapter: 100 ~ 240 V, 50/60 Hz, 1.5 A
Battery operation
≥ 10 hours
Interface
USB, Mini-USB
Size
210 × 100 × 60 mm
Weight
~1 kg (2.2 lb)
Jilong KL-6200 Optical Time Domain Reflectometer Package Contents
Optical Time Domain Reflectometer Unit (1 pc.)
Power cord (1 pc.)
AC/DC adapter (1 pc.)
CD with User manual and Trace analyzing software (1 pc.)
Hard case (1 pc.)
| | |
| --- | --- |
| Dynamic range | |
| Wave length | |
| Fiber type | |