Preamplifier Software License RIGOL PA-DSA875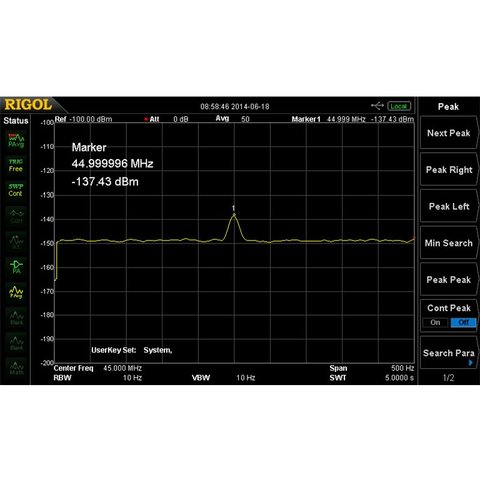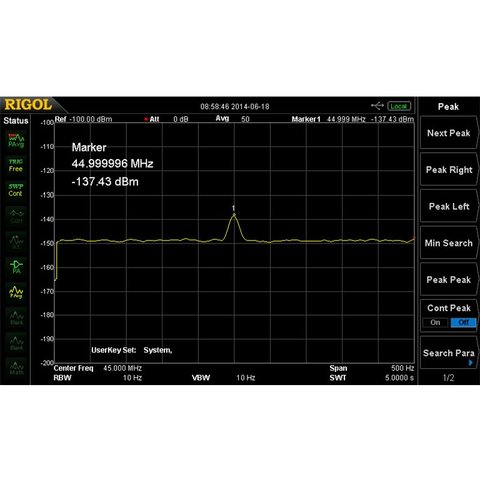 0.01 kg
Availability in stock:
HK
Warranty: 36 month (s)
Preamplifier option (100 kHz to 7.5 GHz) for RIGOL DSA875, DSA875-TG Spectrum Analyzers.
Note! This item is shipped within 7 working days.
When you purchase this item you get the activation key used to enable the described function in your device.
RIGOL PA-DSA875 is an option that enables a built-in preamplifier (100 kHz to 7.5 GHz) for the RIGOL DSA875 and DSA875-TG spectrum analysers. 
A preamplifier reduces the displayed average noise level giving better visibility of signals close to the noise floor.
Compatibility
A preamplifier has been supplied as standard on all RIGOL DSA800 series spectrum analysers from 13 April 2017. Only RIGOL DSA875(-TG) spectrum analysers purchased before this date will require this licence to permanently activate the preamplifier.
Preamplifier Software Licenses is compatible with the following models of Spectrum Analyzers

RIGOL DSA875
RIGOL DSA875-TG