Precision Electronic Screwdriver Set Pro'sKit 8PK-SD001N (20 pcs)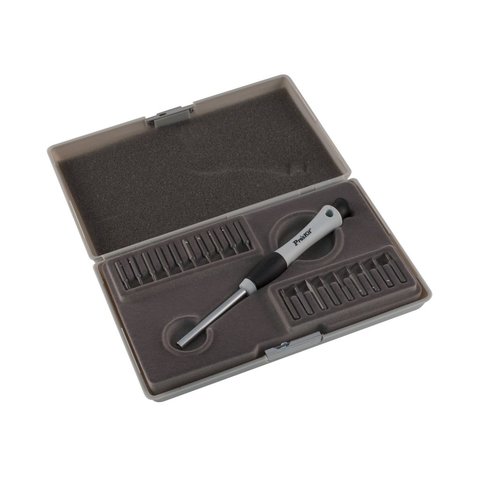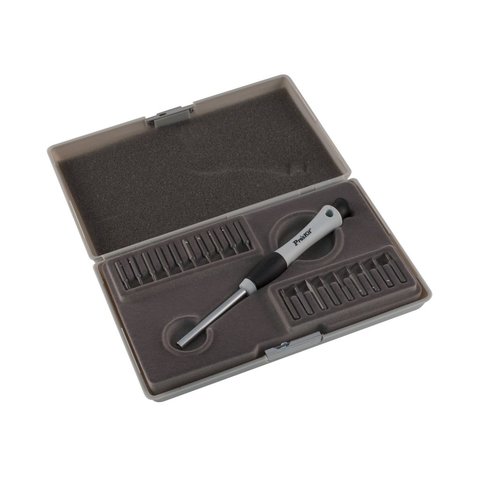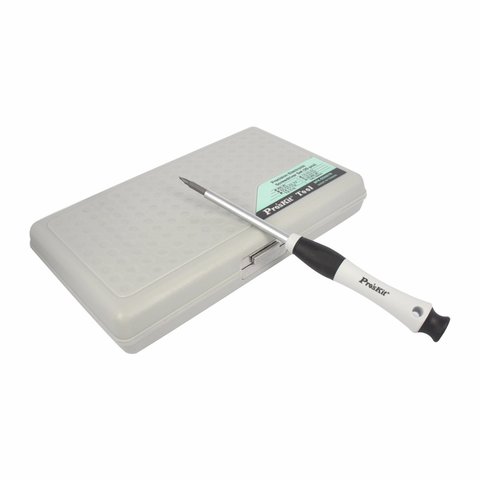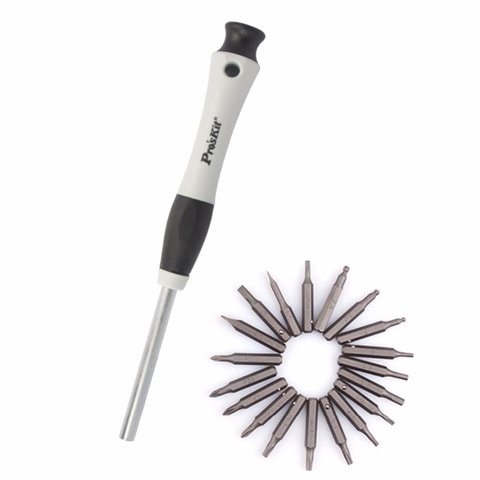 #00, #0; 2.0 mm, 2.5 mm, 3.0 mm, 4.0 mm; T-6, T-7, T-8, T-9, T-10; 1.5 mm, 2.0 mm, 2.5 mm; PZ#00, PZ#0
Pro'sKit 8PK-SD001N is a precision electronic screwdriver set.
Features
The range of high quality precision screwdrivers has been developed specifically for use in both service and production.
The special handle design and free spinning cap allows quick and easy turnig with only 2 or 3 fingers.
The alloy steel blades have a satin chrome finish.
20 elements in a set.
Weight: 350 g.
Contents and Specifications
Specifications
#00
4.0
T-10
2.0
#0
T-6
1.5
2.5
2.0
T-7
2.0
PZ#00
2.5
T-8
2.5
PZ#0
3.0
T-9
1.5
Handle: 163 mm (O.A.L)
Torx Size
Phillips Size
Slot width

SL 3 mm
SL 2 mm
SL 4 mm
SL 2.5 mm

Hex Size

H 1.5 mm
H 2.0 mm
H 2.5 mm

Nutdriver Size