Screwdriver with Bit Set Pro'sKit SD-9608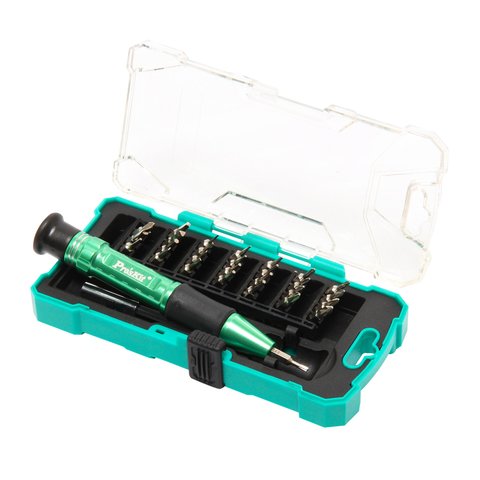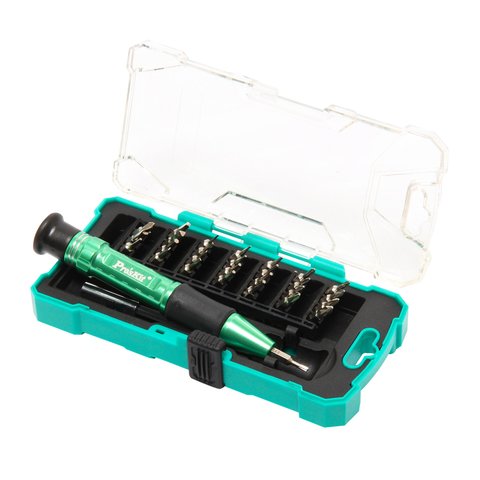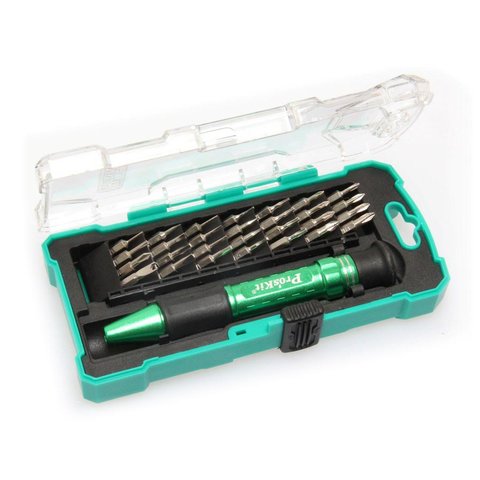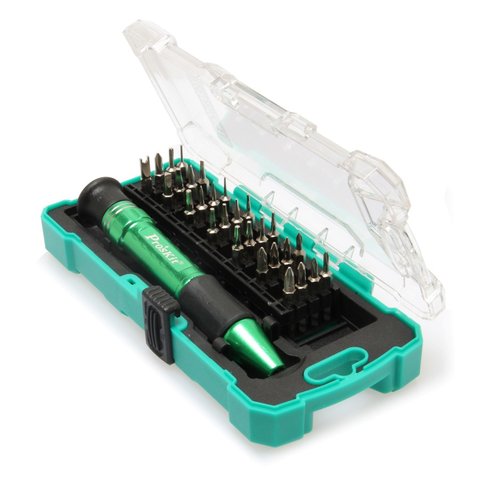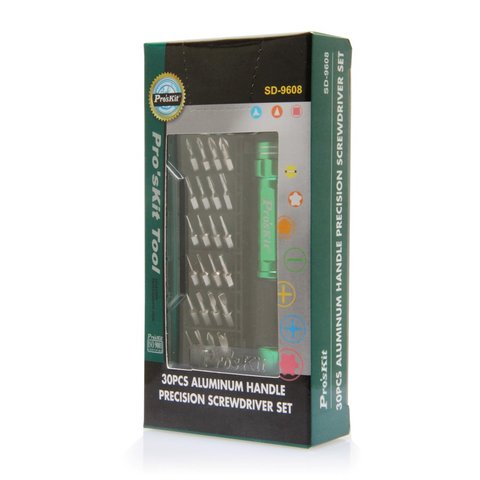 Screwdriver with 28 bits and an extension bar in a plastic case.
Pro'sKit SD-9608 is a precision screwdriver set (30 pcs.).
Features
Aluminum handle with rubber grip provides user comfort.
Linkage structure of bits tray for easy bits change and storage.
Covering most commonly used bits in a compact box.
Compact box with hanger design for easy carrying and storage.
Technical Specifications
Handle material
Aluminum alloy
Bits
PH000, PH00, PH0, PH1
1.0, 1.2, 1.5, 1.8
PZ000, PZ00, PZ0, PZ1
0.7, 0.9, 1.3, 1.5, 2.0
T4, T5, T6, T7
TS1 (for iPhone)
3.0
3.00
2.0 mm
2.6
S0
Needle Type
1.0 mm
Extension bar
4 × 70 mm
Carrying case
148 × 74 × 28 mm
Torx Size
Phillips Size

PH000
PH00
PH0
PH1
PZ1
PZ0
PZ00
PZ000

Slot width

SL 1 mm
SL 1.2 mm
SL 1.8 mm
SL 1.5 mm

Tri-Wing Size
Spanner Size
Triangular Size
Pentalobe Size
Robertson Size
Pentalobe size