Soldering Station Tornado Infra Pro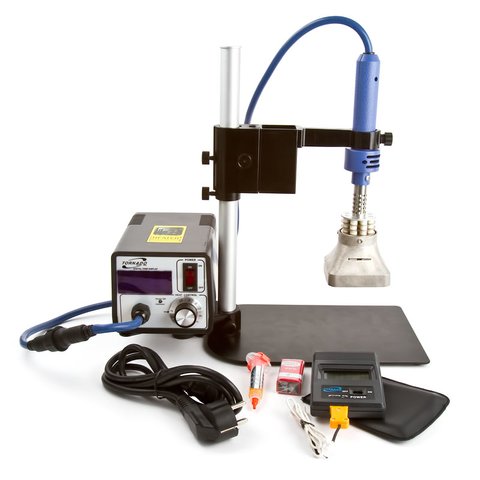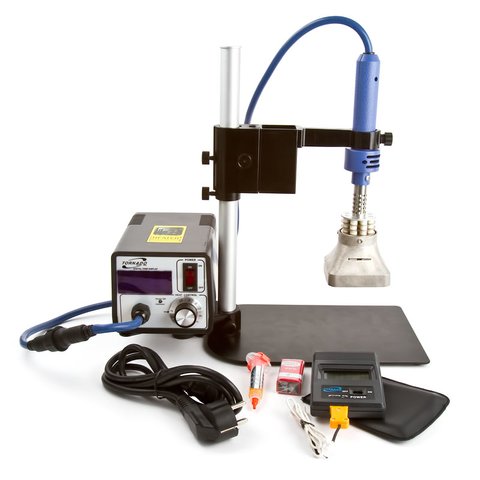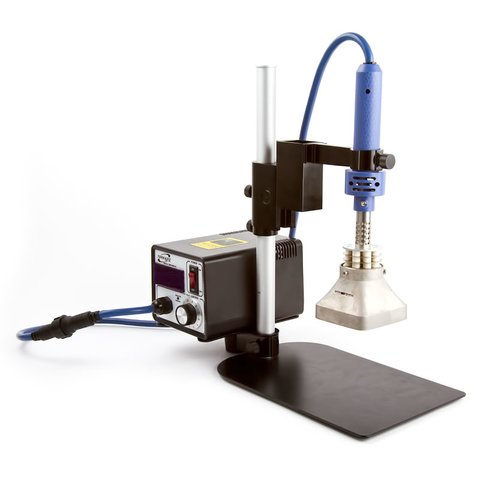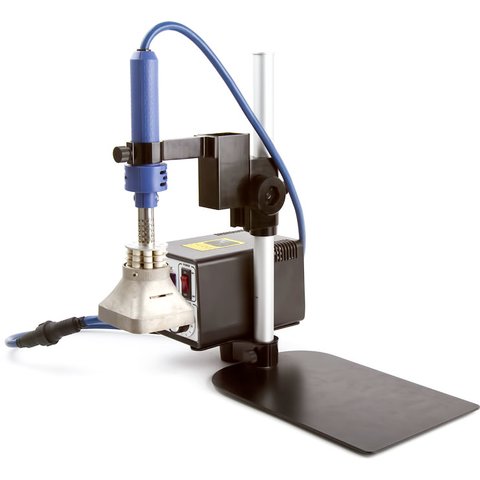 2.7 kg
220 V
Warranty: 6 month (s)
Soldering station for reworking big BGA IC's: gaming consoles (Xbox 360, PS2, PS3, PSP, WII), PC motherboards and others.
Soldering station specially designed for reworking big BGA IC's:
Xbox 360, PS2, PS3, PSP, WII and other gaming consoles;
PC motherboards and other big BGA ICs.
Main advantage of the infrared technology is that in the process of working with required electronic component the other assembling elements, in the infrared heating zone, are not subjected to considerable thermal overload. The other advantage, as compared with hot air stations, is the absence of airflow, which can blow off or throw down microelements, that are close to assembling/disassembling area.
Features
Soldering station consists of the main unit and portable infrared gun for focused soldering.
On the front panel of the main power supply unit: power on/off button, temperature controller, digital temperature indicator of infrared gun and cable connector of infrared gun.
Infrared gun has ceramic infrared heating element with special covering. Ceramic heating element, in comparison with infrared halogen lamps, is more resistant to mechanical influences.
The portable thermocouple measures the temperature of PCB reworked area.
Technical Specifications
Infrared Gun
Heating element
Infrared ceramic element
Reflowing temperature
225 ºC (lead free) and 180 ºC (non-lead free)
Heating element surface
60 × 60 mm
Heating element length
25 cm
Power Supply Unit
L × W × H
15 × 10 × 10 cm
Voltage input
220 V
Video
You'll find even more video reviews in the Video tab. Go and check it out!
Tornado Infra Pro Soldering Station Package contains
Power supply and control unit
Infrared gun
Tripod (holder IR gun)
Thermocouple
Power cable
| | |
| --- | --- |
| Upper Heater Size | |
| Bottom heater size | |
| Heater Type | |
| Total power | |
| Control type | |
| Upper heater type | |
| Bottom heater type | |
| Upper heater power | |