USB Interfaced Universal Programmer Xeltek IS416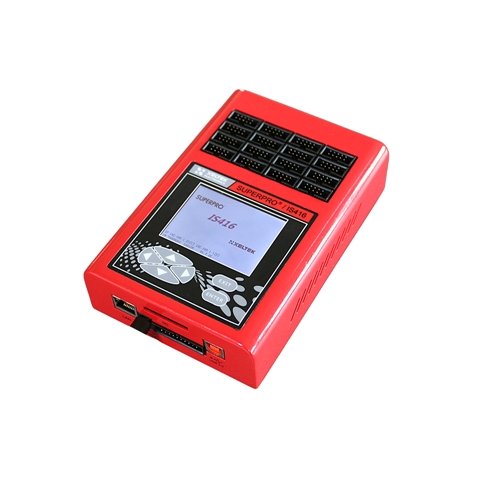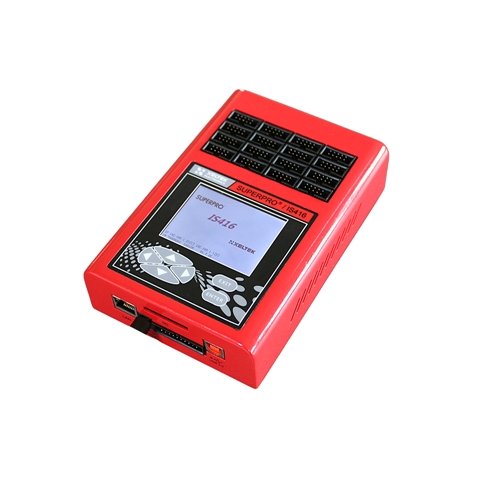 3 kg
Warranty: 6 month (s)
High-speed device supports all common ISP protocol. Used for for programming capability integration of ICT, FCT, ATE and test fixture.
Xeltek IS416 is a universal USB interfaced programmer. Used for programming SPI, I2C, JTAG, BDM, UART,  MON, SCI, SWD, SBW, C2D, ICC, SWIM, SDQ, DBG, ICE, CSI, LIN etc. protocol. This is the ultimate choice for programming capability integration of ICT, FCT, ATE and test fixture.
Features
Programs up to 16 serial chips or 4 parallel NAND, NOR, eMMC chips simultaneously.
Supports ISP programming of multiple chips of different types in one PCB board serially.
Adjustable programming speed.
Three operation modes: online (USB 2.0 interface), stand-alone and network modes.
Chip safety security mechanism; self-diagnosis, over-current, over-voltage protection, etc.
User-friendly interface simplifies operation and improves efficiency.
Project function simplifies processes such as device selection, file load, device configuration setting, program option, and batch file setting into one touch step. 
Batch command combines device operations like program, verify, security into a single command at any sequence.
Production mode starts chip operation at the moment the chip is inserted in the socket properly.
Dynamic buffer makes it possible that each chip is programmed with a different data file.
Log file and statistic table for quality tracking.
Password can be set for project files.
JAM/STAPL Player and Direct C supported.
Windows XP, Vista, Windows 7, Windows 8, Windows 10 compatibility.
Technical Specifications
Interface
USB 2.0, LAN
Storage
SD
Power Supply
AC Adaptor,Output DC: 12 V/1.5 A
Operating conditions
Temperature: 0-50°C
Humidity: 20%-80%
Dimensions
programmer: 184 × 160 × 78 mm
packaging: 310 × 250 × 145 mm
Weight
programmer: 1 kg
packaging: 1.8 kg
User Manual

Download Xeltek IS416 User Manual.
Package Contents
USB Interfaced Universal Programmer Xeltek IS416 — 1 pc.
AC Adaptor — 1 pc.
USB Cable — 1 pc.
ISP Cable — 4 pcs.
Software CD — 1 pc.
User Manual — 1 pc.